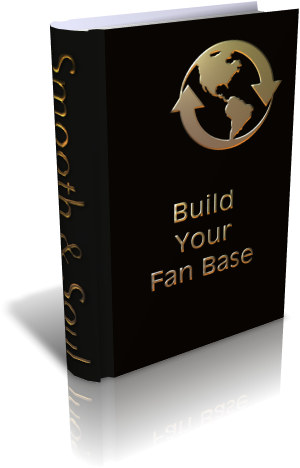 Each time you meet someone, you exchange a tiny watermark with one another. This imprint can either become an investment or an expense in your future. It's up for you to decide which one it will be. Use this "bank account" wisely to seed the garden of success.

(Cheryl Hughey)
Your music fans are the fundament of your success. Tim Sweeney points out: "Music is a personal thing. Its a connection between people. People want to become connected with you." Don't underestimate the social relationship between artist and fans. You have to feel your fan important. Spend some of your worthy time with your fans and they will follow you. Your fans determine how far you go.
Don't categorize people, if they can be helpful, cultivated or inspirational. Chris Standring comments: "People love to gossip, it's human instinct. That means that if you are a cool person who is likable, personable and talented, your reputation will go before you. On the other hand, if you are narcissistic, highly egocentric and appear not to give a damn about anyone else, that reputation will also go before you."
Stay connected with your fans by building and maintaining a fan mailing list. That way you can inform your fans about new releases, gigs and anything of importance for your fans. Read Chris Standring's suggestion, how to configure that mailing list.
The internet offers many social networks like MySpace, Facebook, Twitter, YouTube and many more. Take advantage of these social networking websites.
Your CD is your visit card. Try to record the best music you can in the most perfect way. Quality should be emphasized in terms of your songs. Don't copy other artists. Be unique and creative. Surprise your audience.
Nothing is more important than your life music. Perform gigs and concerts so often you can. Don't await to be booked by promoters. You have to work for it. Promoters don't want to loose money. They only book established musician. So you have to heat the interest, before you get invited. Don't be shy to start in small venues like coffee shops, warehouses or CD stores. With that method you can build your following.
Don't play always the same shows. Change the playlists, surprise your audience with special guests, walk into the audience. Make every show to an exciting experience. Don't forget the meet and greet after every show. The personal contact with your fans after the show and the opportunity to obtain an autographed CD will fortify your fan base and you will gain new fans. Take some time for every fan. Be accessible and gentle.

Do you have a further advice for musicians? Share it with us.