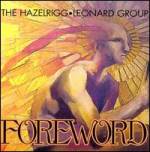 …Foreword by the Hazelrigg-Leonard Group.
This 2001 album by a contemporary jazz quartet has ten tracks which I would class as jazz-rock, though it avoids the excesses which some jazz-rock albums are prone to.
The tracks range from the bluesy, to intense, to lively. Easy Street moves at a slow pace and the electric guitar has a lazy, bluesy sound. The piano-led Nocturnicity is slow, elegant and lovely. It is late-night music but don't get so laid back that you miss the subtle high-register bass solo. Staten Island Expressway is another piano-led song which is much more lyrical than its title suggests.
The title track is very intense with a hypnotic piano riff, passionate guitar and a frenetic drum solo.
In a lighter vein, their take on the Police's Synchronicity II is very energetic. That clean electric guitar carries the melody strongly, and though the sinister undertone is muted, this rendition is delivered with conviction. Samba in C Minor has a less rocky and warmer jazz sound than some tracks and it's a real toe-tapper. There's some adventurous bass soloing here. The CD is released on Replicant Records.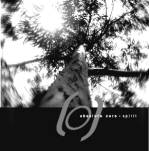 …South African jazz from Absolute Zero - Spirit
This CD (also from 2001) is a superb and inventive blend of contemporary jazz tonalities and traditional African music. Some of it, as you'd expect, is extremely danceable. The bass-driven Picasso has slick doubled lines on sax, keyboards and guitar and the funky Afro beat of Bree Street is topped off with some very sweet alto sax and moves really nicely, with very mellow soloing. I love this song!
There are some songs where you have to listen to appreciate how clever they are. Four Tenors is a piano-led song with a muted samba beat and some lovely flute playing from Stephen Berliner. The unusual time signature, accented by clicking rhythm guitar, makes 7th Heaven (yep, it's in 7/4 time) a hard song to get into until you find yourself following the 12-bar blues chord sequence.
There's a quaint, sad feel on the rhythmically busy Surreptitious. There's an authentic 3/4 time African sway underneath everything. Likewise, the minor chords on Rio make this Latin dancer with deft cymbal work and percussion much bluer than the average carnival tune. How much do they sound like Spyro Gyra on this song? The CD is released on Entropy Records.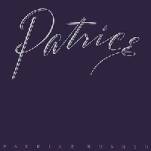 …one of three reissues from Patrice Rushen – Patrice.
Wounded Bird Records in the USA has just reissued Pizzazz, Posh and Patrice. All 3 albums were originally issued just before Patrice hit the big time with Forget-me-Nots.
"Patrice" dates from 1978 and features early performances from bassists Abe Laboriel and Freddie Washington, drummer James Gadson and guitarist Al McKay.
The ten songs include the deeply romantic When I Found You and Didn't you Know with its pleading and poignant lyric. This album really signalled Patrice Rushen's transition to being a singer first and foremost, and on the funky Hang It Up and the riotous Changes she's heard clearly developing as a vocalist. It has to be said that her cast of backing singers, including Jim Gilstrap, Maxine and Oren Waters and Syreeta is one of the best too!
Music of the Earth and Let's Sing a Song of Love have a joyousness typical of Earth, Wind & Fire's music. I bought this CD for old time's sake. The great songwriting and mass of subtle touches make this more than just a trip down memory lane.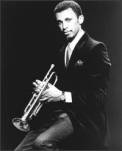 …Yours Truly by Tom Browne.

Yes, the "Funking for Jamaica" jazz trumpeter turned funkateer put out this forgotten gem in 1981.
Arista/GRP look like they'll never release it on CD so I hunted down the vinyl. I'm glad I did – the chaotic Fungi Mama sounds as good as ever with the phat-est synth bass and insane chants and rooster calls. Oh yes, you heard me right.
That and the funky Bye Gones are the album's best known tracks but don't overlook the elegant and strutting Charisma and two contrasting Coltrane compositions; the frantic Lazy Bird and the blissed-out Naima (Wynton Marsalis wasn't the only young trumpeter cutting it in the 1980's).
However, the song I wanted most was Come for the Ride. Never released on CD, it features the inspirational, funky bass of Sekou Bunch and once it's rockin' you'll hear Japanese koto and kazoos thrown in there. This is up, up, up and it's good to the last drop.
Buy the vinyl, burn it on CD, play it on the way to work. Have a nice day!!