… Scott Martin Band live at Saville Theatre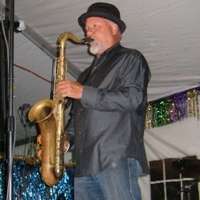 If you look back at the October 2011 'I Happened to Hear', you'll see how much I enjoyed Scott Martin Band's last studio outing.

The blazing 'Manteca' will please fans of really energetic Latin music. The piano and percussion are sizzling, but the sax is positively burning. You'll hear the same lightning-fast runs on the groovy 'Watusi Boogaloo' too. That's not to say that pianist Mark Massey gets left behind – his solos on both these songs are very satisfying. They're very soulful and a touch of humour creeps in. Great, great stuff!! I loved the version of 'Gregory is Here' from the preceding studio release and it's my favourite track here too. At eight minutes, you can get seriously drawn in.

The mood is sexy for 'A Night in Rio' and also for the beautiful 'Only Trust Your Heart'. Reach for that cocktail or that chilled chardonnay…

Fans of music that brings a smile to your face will lap up the party tune 'Mardi Gras Mambo'. Likewise, the more, ahem, mature fusion fans will love this band's take on the Crusaders' timeless 'Keep that Same Old Feeling'. They deliver a respectful and true rendition which must have had a whole theatre-full of heads nodding. I wish I'd been there…

Planned release date for this CD is March 2012. Check Scott's website.



… Acoustic dreamscape by Patrick Yandall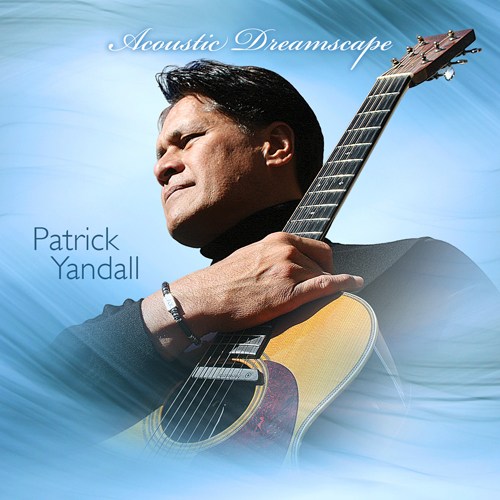 This album is Patrick's 13th solo outing and I find myself wishing not only that I'd heard more of his previous output, but that we could all hear his music on radio more often. His acoustic sound on the title track is sublime – it's as clean as can be and his runs are as smooth as they are fast. There's a lovely synth lick on 'Full Moon' that reminds me of an old Booker T & The MG's track 'Sticky Stuff' and I like the lazy feel of this song. The lovely 'Only You' reminds me why I fell for the romantic side of contemporary jazz back in the early 90's. Again, the acoustic guitar sound is as appealing as you'll hear anywhere – I could say the same thing about the sexy 'Steal Your Heart' and 'Romance'. The latter track is one of the few where you'll be aware of the programmed drums used throughout the album. 'Country Walk' has a nice, relaxed feel reminiscent of some of Acoustic Alchemy's classier 90's records – and none the worse for that. Nice key changes and laid-back piano work.

We've got two interesting – and unexpected – covers here: Bob Dylan's 'All Along the Watchtower' and Steve Howe's 'Mood for a Day'. All you Yes fans, grab your copy of 'Fragile' to hear the original. I really like this pretty and honest rendition. I enjoy this album because Patrick employs no gimmicks, writes strong songs and chooses interesting non-original material – and just plays damn fine acoustic guitar!

Hear clips on Patrick's ReverbNation page.



… So Real by Yolanda Rabun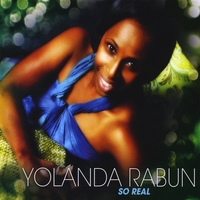 One of the pleasures of writing about music and playing it on the radio is that record companies and publicists often send me music out of the blue – and that's how I recently heard singer Yolanda Rabun.

As a result, I know no more than you will if you check her website and the CD Baby listing. I'm lucky though – I have the whole CD to listen to. The title track blends smooth jazz and that urban groove that so many singers and instrumentalists have used to great effect – and it swings here. 'Dreaming' is much more old-school and sounds like a 70's EWF workout, especially the intro – that rhythm guitar will get ya! 'Only in my Mind' has that urban polish, as does 'The Good Wife'. Think Marcus Johnson with a great female lead vocalist – you'll get the idea. 'Just Believe' has a brassy synth sound and is not exactly dancefloor material, but it has what MJ calls the 'neck factor'. There's some lovely old-school sax on 'My True Love' and vocally Yolanda stretches out on here and you get an insight into what her live shows must be like. 'Marry you Again' has a great bounce and a nice spoken intro. It's right up to the minute and great for radio – c'mon smooth jazz/R&B jocks get behind this!

To these ears this record has set out to find a market, but more than that, it's set out to showcase the range, style and good taste of a really interesting artist. I hope you'll take some time to listen to this record. Already I know that it's one of those rare releases that get better the more you play it.




… Step into our Life/Prime Time by Roy Ayers & Wayne Henderson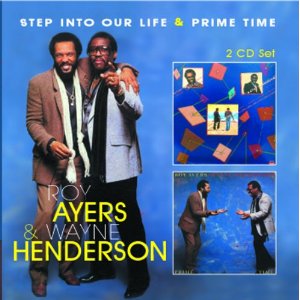 I can remember hugging the sleeve of my vinyl copy of 'Step into our Life' when I got my US import copy in 1978. I couldn't believe I'd got such a great record on my turntable (ok my Dad's turntable) and such great grooves in my headphones. Having waited until late 2011 to have it on CD, my love for this music is undiminished.

Though 'Heat of the Beat' was a club hit, I always preferred the offbeat funky ballad 'For Real'. Bassist Nathaniel Phillips did a great job on this and other tracks from the album. The jazzy 'Ooh Baby' is very catchy and will get under your skin – whether you want it to or not! If I had to choose a favourite song, it would be that title track with the spine-tingling harp and strings on the intro, then a chunky groove and some great vibes and trombone soloing. However, the ice-cool piano on 'No Deposit, No Return' and the insane bass, talking guitar (think Joe Walsh on 'Rocky Mountain Way') and chants on 'Take your Funky Mind to the Disco' make this a tricky choice – and always did.

I've only heard 'Prime Time' in recent years and so I don't have the same love affair with it. Having said that it's easy to fall for the charms of 'Thank You, Thank You', the Latin sway of 'Weekend Lover' and the ridiculously catchy 'Can you Dance'. I also love the funky 'It Ain't your Sign It's your Mind' – a Roy Ayers track through and through and one which originally appeared on 'Everybody Loves the Sunshine'. It's interesting to see how Ayers and Henderson picked up on the disco hand-clap sound that was everywhere in 1980 and did something interesting with it on 'Million Dollar Baby'.

Whether or not you knew or had these records first time around, they are great albums and Cherry Red Records deserve a big kiss for putting these out in reasonably-priced 2-CD package for our groovin' pleasure.

Read about Cherry Red Records here.