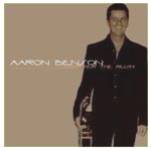 … After the Rush by Aaron Benson
This stylish two-disc set by Australian guitarist and composer Aaron Benson has some real high spots. I like the catchy bass riff on Café L'Amour/Uptown Avenue. Benson gets a lovely lazy semi-acoustic sound – his chords aren't as lush as, for example, Norman Brown's but they are nice. I also like the upbeat and optimistic When Hearts are Singing with its pleasant percussion sounds.
There's a sexy mood on Your Soulful Whisper. That woody semi-acoustic tone is lovely. I enjoy the drummer's light touch and some very tasteful synth work. One of my favourite songs is Havana Moonlight, which has a touch of Santana with that laid-back but overdriven guitar sound. Santana fans will know what I mean – sexy, dreamy Latin loveliness. Like 9 of the 10 songs on disc one, it's an original Benson composition.
It's blues all the way on Way Past Midnight, with a lovely piano and organ supporting that sweet guitar melody. Is the bass electric or acoustic – is it even a bass at all? Who cares – the sound is great. Disc two is cleverly sub-titled Soulo and that's what you get, a dreamy collection of original compositions and standards played on solo guitar. Steve Wonder's Lately and Randy Crawford's Almaz are two standards that soul and jazz fans will instantly recognise.
All in all, it's a very relaxing set and I find myself coming back to it often when I'm tired of "banging tunes" on FM radio.
Find out more about Aaron Benson and his music at http://www.aaron-benson.com.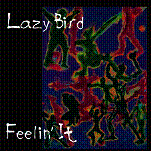 …Feelin' It by Lazy Bird
Lazy Bird is a New Jersey band, formed in 2001 by keyboard player and composer Jim Lapidus.
The CD has a lazy, retro jazz-funk feel, especially on the brassy title track. The lovely remake of Miles Davis' So What is old-fashioned but the crisp bassline brings it back up to date. It matches any cover of this song that I've heard. Summertime is the only other cover and has a surprising drum sound and diversions from the original melody on piano. It's a highly original arrangement and I love it.
Mike Fein's sax (tenor and alto) sounds great, as does James Gibbs' trumpet on the funky Untitled #6. The keys take this into acid-jazz territory. I like the organ solo on the spirited Latin romp Red Tape and Isai Acevedo's Santana-style guitar solo on here is really sweet, especially the way he bends the note as he fades it out. Listen for Mike Fein's gorgeous flute on another Latin number, South Side Samba.
Jim Lapidus is the bandleader, keyboard player and acoustic guitarist on the album and he wrote 8 of its 12 songs. This is a strong band sound though, with bassist Chris Finnegan and drummer Rich Pierson contributing compositions. I like how Lapidus sums up the playing on this album "we don't have anything to prove… we just want to make good music".
Find out more about Lazy Bird at http://www.jimlapidus.com/lazybird.html.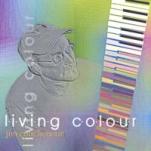 …Living Colour by Jim Couchenour
Keyboard player, bassist and composer Jim Couchenour is one of the collaborators in Soundoctrine (see my review of their Perseverance CD) and Jere B and other SD members can be heard on this recording.
A delicate piano style is in evidence on the moving New Mercies, and it somehow works with a very rocky guitar sound to produce something with real drama. Mike Austin is credited with playing tenor sax on the lovely Sacrifice. I think it's an alto but it's so sweet I really don't care.
I don't know how the bass guitar sound was engineered on the funky Pocket Change – I just can't help thinking that Couchenour (who play the low stuff on here) must have some Level 42 records at home! Phil the Beat's back on bass for Smallmouth Bass, which has a delightful melody on sax. This is single material – it could and should earn some serious airplay.
There are some nice studio tricks on the broody Café Noir, which uses very high-tech and sparse instrumentation to great effect. I've no idea why I like this track, but I really like it! Find out more about Jim and his music at www.soundoctrine.com.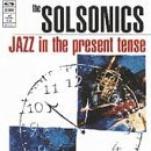 …Jazz in the Present Tense by the Solsonics
Listen up, Ronny Jordan fans – you'll find plenty in the title track to like. Acid jazz backbeat, cool semi-acoustic guitar, scat vocals and a nice, sleazy feel. Superb! Keep the Rhythm Strong is a vocal very much in the Brand New Heavies vein with good horns, strong vocals and a killer hook.
There's serious funk on offer in Montuno Funk, the breezy Daddy Love (try to stay still to this) and the Incognito-influenced So Much More Together.
Ascension with its breathy flute and sexy feel reminds me of the Dramatics classic "What You See is What You Get" with a Latin twist. The flute playing is joyous – as is the vocal – on the fluidly funky Morning After Paradise.
This CD is dripping with soul, jazz, Latin, funk and reggae references – there's even some rap in there. It's a real melting pot but it's polished and never messy. It's a pity that I can't find out more about the Solsonics and a real pity that they appear to have released nothing since this CD was released in 1994. It's worth tracking it down if you can still find a copy. What are you waiting for?