I Happened To Hear… May 2009
… Bossa Nova Stories by Eliane Elias




In the year where bossa nova turns 50 (and so do I), it's only to be expected that tributes will be plentiful. If one of those tributes carries the name of a Brazilian superstar, Eliane Elias, a music that has legions of fans could be set to win even more.

From the lush orchestration in the opening bars of, what else, 'The Girl from Ipanema' we're drawn into this well-chosen collection of classics old and new. Not all of the songs are bossa standards – witness how well Stevie Wonder's 'Superwoman' translates (musically) into a sexy, lazy Latin tune. The flawless tone of Toots Thielemans' harmonica works its perennial magic but Eliane's warm vocal and sumptuous piano are the stars here.

I also adore the way she plays with the timing of 'They Can't Take that Away From Me'. It's sexy and playful – and you'll be humming it long after the CD's finished. If you want sexy, check out the Ivan Lins and Will Jennings penned 'I'm Not Alone (Who Loves You?)'. Rob Mathes' beautiful orchestration caresses the song like the first waves on a beach. This song is truly haunting.

For fans of AC Jobim and Brazilian vocals, 'Chega de Saudade' with its deft snare work and 'Desafinado' with its crisp rimshots are guaranteed to lift your spirits. I can't decide if I like the old or new songs best, the vocals or the piano, the Latin classics or the clever adaptations. In the end it doesn't matter – this is fantastic!


… Florida Christmas by Planet9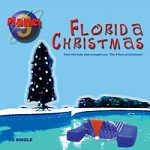 Those who checked out Plan9's '9 Days of Christmas' and enjoyed it might want to track down a CD single they released in late 2008 under their new name Planet9. 'Florida Christmas' is a bright, brassy vocal number which takes a light-hearted look at what Christmas is like in the Sunshine State. It sounds like fun to me…

You can download it at CD Baby in time for next Christmas.


… East of Angel Town by Peter Cincotti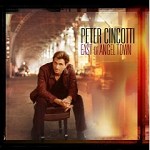 This 5-track sampler from singer-pianist Peter Cincotti's CD 'East of Angel Town' made me sit up and take notice. 'Angel Town' is almost a rocker with slamming bass, upfront guitar and that pounding piano – a real wall of sound. 'Goodbye Philadelphia' allows Cincotti to display his vocal range – and it's pretty and grandiose at the same time. He doesn't sound like Coldplay's Chris Martin but I couldn't avoid the comparison.

The rousing 'Be careful' shows the rock edge again and is a great vehicle for some superb lyrics. Listen hard to this one – it's very witty in a Steely Dan kind of way. 'Cinderella Beautiful' is a lovely pensive ballad with simple production that lets the strong vocal and piano shine. Jamie Cullum fans should lap this up. I love the cinematic intro to the plaintive and nostalgic 'December Boys'. Cincotti explores the upper part of his vocal range to great effect. Think of Chris Martin, Gary Barlow – he really is that good.

He keeps good company too. He wrote the songs with John Bettis and had David Foster and Humberto Gatica in his production team. In no way would I label these tracks jazz, much less 'smooth jazz', but it's classy stuff and I want to hear more.



… A Tribute to Steve Wonder by Vernon Neilly and Friends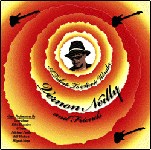 Now, guitar fans – there's nowhere to hide! Vernon Neilly and Friends have created a special tribute – and make no mistake, this is an axe-attack!

On the opener 'Boogie On Reggae Woman' you'll boogie and you'll hear 6-string pyrotechnics you thought only Eddie Van Halen could pull off. Likewise, the groove is there on 'I Wish' and Brazilian axe maestro Kiko Loureiro lets loose. It's superb, and it gets better the more you listen.

I'll come clean, I've always loathed 'Isn't She Lovely' but the instrumental version here, where Neilly's guitar replaces the vocal, is pretty and really works. For me, the standout track is U-NAM's stomping version of 'I Was Made to Love Her'/'Another Star'. It's funky as hell and retains the intensity of the original. Check the percussion break and vocal chants. A real jazz flavour creeps in here. Massive.

Boosweet Records is home to some astonishing guitarists and you will be amazed by this lick-fest. It feels like Vernon Neilly got the guys in the studio and told them 'just go nuts'. And they did! Wow!



… Cool to the Touch by Greg Adams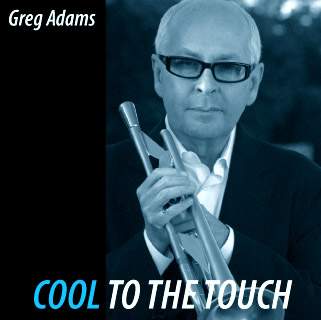 Ex-Tower of Power horn arranger and trumpeter Greg Adams provides delights on this 2006 release from his own Ripa Records. HBH beat me to a full review but I wanted to say my ten cents' worth…

Like recent Tower of Power outings, this is one funky set. 'One Night in Rio' has a Jeff Lorber vibe about it. The shuffle feel is lazy but still funky. The trumpet has a beautiful gauzy sound and on the lovely hook, it is the stuff of dreams. The song gradually winds down to (up to?) a fantastic Brazilian percussion breakdown. Ahh. 'Life in the Key of Blue' is a really tight jam with crisp horns, both the section and the solos, and some cutting guitar. Resistance is futile – dance!

On 'Hermosa' the muted trumpet is very much to the fore and makes the melody very easy to follow over the staccato drum track. It all sounds nicely live – something I always love. Groove-lover as I am, I get a warm feeling listening to the ballad 'When the Party's Over' with its wide-open, natural trumpet, acoustic bass and pretty orchestration. This could fit into many a film soundtrack. It's ballad perfection and is a great illustration of Adams' range, both as a composer and player.

I've mentioned my favourites but don't miss the cover of Sting's 'If I Ever Lose My Faith in You' and the Herb Alpert-flavoured 'Bongo Baby'. Cool to the touch? I should say so!