…Every Generation by Ronnie Laws
I've always loved Ronnie Laws' brand of jazz-funk since I first heard the opening percussion on "Always There". I'm therefore delighted that on the date I'm writing this (June 20, 2005) Blue Note have released this gem on CD for what I believe is the first time.
I never owned the vinyl album but had four of the eight songs on singles. So I'm already familiar with the haunting title track with its thought-provoking lyric and swirling strings. I'm also a big fan of the flat-out dancer Young Child, the oh-so-funky Tomorrow and O.T.B.A Law, which allows bassist Nathaniel Phillips (yes, the guy who laid down the that phat line on Pleasure's "Glide") to go nuts.
The supporting musicians on this album are outstanding and include Hubert Laws, Patrice Rushen, Joe Sample and Earth, Wind & Fire's Larry Dunn.
From the songs I'm hearing today for the first time, the breezy, hand-clapping As One is my favourite. Like all the best Laws tracks, it makes you feel good to be alive.
So, available on CD we've currently got "Pressure Sensitive", "Fever", "Solid Ground", "Every Generation" and "Friends and Strangers". Come on, Blue Note, it's time to re-issue Flame and please reproduce the album art as vibrantly as you have on "Every Generation". It's lovely.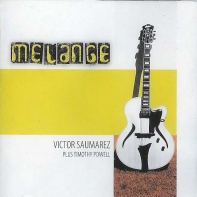 …Melange by Victor Saumarez

British-born but now California resident guitarist Victor Saumarez displays an energetic and humorous style on the opener, John Coltrane's Impressions. My first instinct is to call it a gypsy style – it's so uninhibited. In the same vein, Jerome Kern's All the Things You Are can't help but make you smile. Accomplished session bassist Timothy Powell can be heard on upright bass on this and three other songs.
That's not to say that this is a feelgood CD all the way through: Estate is a gorgeous Latin-tinged piece with a melancholy slant, which really grows on you. Similarly, the minor chords in Benny Golson's Whisper Not are rendered sensitively and the atmosphere is sombre.
My favourite song is Robbin's Nest. I think the guitar is multi-tracked here but it remains an uncluttered sound. My first reaction was that if Quentin Tarantino picked up on this song for one of his stylish soundtracks, Mr Saumarez could enjoy some serious exposure.
The title of the CD is very apt: mélange is the French word for "mixture" and this set offers fans of unadulterated (and well-recorded) jazz guitar an enjoyable mix of moods and tempos. This CD is not on sale as I write this but I'd urge you to keep your eyes on Victor's award-winning site www.myjazzguitar.com for details of when and where you can buy it.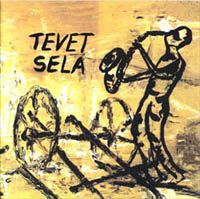 …the debut album by Tevet Sela
One of the pleasures of writing about music is that you never know when a friendly email will be followed by a CD in your mailbox which surprises you.
Israeli saxophonist Tevet Sela just sent me this ten-song set and I'm really impressed by the quality of composition and performance. I heard sound clips on his website www.tevetsela.com before I received the CD and I couldn't help comparing his music with that of the Yellowjackets. Not only is his tone similar to that of Marc Russo at times, but his writing is adventurous too.
Streetwise grips you and is more of a jam than a song. Sela's sax and Michael Avgil's frenetic drums battle it out for two intensely funky minutes. The reggae-fied One Light makes me smile; the sax winds beautifully around Ben Hendler's bassline while the piano adds a touch of elegance.
Back to my Yellowjackets comparison: The Prophecy is an intense song propelled by a tight rimshot and kickdrum pattern. This hardens up in the chorus and the sax gets meaner. The percussion which Amos Ben David delivers to open up the wistful Just for a Moment is gorgeous. Production values are very high and the space around the drum sound, even though it has piano and sax for company, indicates that someone behind the mixing desk has very good ears indeed.
The title One Inch Journey is intriguing and the song is full of energy, with a backbeat that's almost like soca and again lots of space in the sound so that where a cymbal or some percussion drops in, it sounds just right. The same light touch on the desk is evident on the heart-rending I May Cry. It's just piano and sax and it would sound devastating with strings. As it is, the song allows you to appreciate Sela's beautiful phrasing and the maturity of his songwriting.
Tevet sent me a one-hour live DVD featuring his quartet. It's not for review but I've just got to say that if he sounds that cool and funky on his next CD, he won't need to send me a copy because I'll be buying it!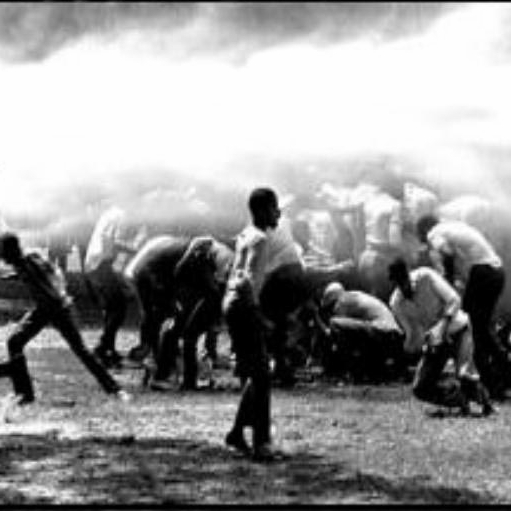 …a taster from the forthcoming Endurance CD by SounDoctrine
If you want to know the kind of stir this band created with their first release, Perseverance, my review is on this site. This sampler reminds the converted of the great songs that appeared on the first SounDoctrine and Jim Couchenour albums and gives a tantalising taste of what the forthcoming SD album could offer.
Phil the Beat's sneaky bassline and some sneaky sax open the languid but still nas-tay Once Upon a Groove. Chi Tea has the funkiest drum sound, which is tough enough to avoid being submerged by layers of synth. It's a really busy song.
Donny's Song sounds like a Christmas record that I know but can't put a name to. The throaty tenor sax reminds me of Wilton Felder's sound and the whole thing has a nice, loose Crusaders feel. Hold onto your speakers when the subterranean bass on Boney's Jam kicks in. My guess is that the final cut of this song will have the bass lower in the mix and maybe less reverb on that dreamy sax.
Spellbound is the title track of an old Joe Sample album. I confess I've never heard it and maybe that's good because I can listen to this on it's own terms. It's fantastic – heavy but fluid bass with some lovely rimshots from bandleader and drummer Jere B keepin' you moving. The piano chords are lush (in that Joe Sample style) and the staccato sax is joyous – sounds a little like Maceo Parker on some phrases. This rocks – please come and play this on a stage near me!!
I hope Jere is reading this and remembers one of SD's biggest fans when the copies of "Endurance" are ready – expected to be sometime in September 2005. I got a DVD with the sampler, which includes live footage of the band. Boy, these guys work hard to connect with audience and spread the Christian funk message! Their success is well deserved. Funk on over to www.soundoctrine.com soon.