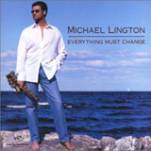 …Off the Hook by Michael Lington on Three Keys Records
This single from sax man Lington's second album "Everything Must Change" places him right up among artists of the stature of Richard Elliot and Euge Groove. It's not groundbreaking stuff but it's well produced (thanks to Brian Culbertson), it's funky and that tenor sounds very assured. A great summer cruising tune!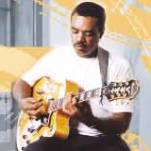 …Flying High by Nick Colionne
Another single release on the Marimelj/Three Keys label, this time from guitar man Nick Colionne. There are no production credits here but I'll just say that if you like Norman Brown's music, you have to hear this. It has the mellow verse/bright chorus structure that Brown uses so effectively. The lazy semi-acoustic sound (Colionne uses Gibson guitars like Brown does) and the muted trumpet hook you – and hook you hard! Gorgeous!! I can't wait to hear his forthcoming album "Just Come On In".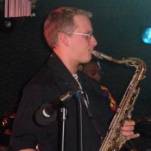 …the music of a major new saxophone talent – Dan Kusz
20-year old composer/musician Kusz has already impressed industry figures from the Las Vegas strip to Texas with his original songs and dynamic stage presence. On the 3-track promo I heard, the reasons for this are obvious. Shady features the sort of passionate blowing that carved out a niche for Kenny G. New Joint sounds nicely old-skool with that 80's high-hat and a real mellow funkiness. The tenor really smokes on Lost in the Groove – look out Boney James is all I'll say. This will be the title track of his forthcoming album.
I don't know who plays in the band, I don't know if Kusz wrote all the tunes and I don't know if a big-name producer was behind the desk – and I don't care. If Dan Kusz comes to play near you (check his site www.dankuszband.com for details) I'd advise you to get there early and get yourself a good seat.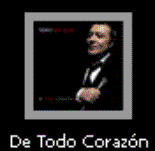 …De Todo Corazón by Spanish singer/actor Pedro Ruy-Blas
This 11-song set was recorded in Ruy-Blas' hometown of Madrid in 2002 and showcases his vocals in both Spanish and English. The deeper emotional intensity is reserved for the Spanish lyrics on songs such as Mediterráneo and Amar y Vivir.
On Black is Black and Sixteen Tons, the sound is more cabaret (and Ruy-Blas is a leading exponent of musical theatre with a career which already spans 30 years). His great English diction must add greatly to his appeal outside Spain.
The detailed sleeve notes quote Ruy-Blas as saying that jazz is a way of life and he has certainly assembled a group of players which could hold its own anywhere. I'd like to make particular mention of the blissful harmonica of Antonio Serrano (sounding like a young Toots Thielemans) and the always-tasteful piano of musical director Horacio Icasto.
The singer's stated intention was to take Spanish songs known to generations and to bring out the blues in them. In that respect, De Todo Corazón is a success.