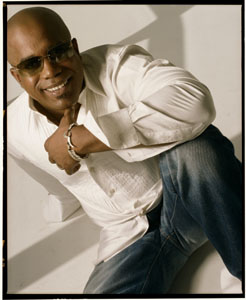 …Darius Rucker's Wild One single, taken from the recently released CD "Back to Then". It's his first solo album and it was released on the innovative Hidden Beach label in July this year.
I really like this single – it's got a very catchy keyboard riff which is really old skool and reminds me of the Isley Brothers. The organ on it is very evocative too and those brass stabs are as cool as it gets… You can hear them better on the instrumental cut.
It's that smoky vocal that's the star though. Rucker is better known as lead vocalist for Hootie and the Blowfish but this first single release suggests his name is going to become much better known.

…Jeff Kashiwa's Another Door Opens CD from 2000 on Native Language records. Kashiwa was saxophonist for several years with the hugely successful Rippingtons before branching out on his own to record and form the band Coastal Access. "Another Door Opens" was his third solo album – and I thought his second "Walkamile" would be a hard act to follow as it's one of the most "complete" smooth jazz albums I've ever heard.
This CD is probably best known for the hugely catchy Hyde Park (the "ah ooh" song) which is bright and upbeat. A hard-hitting team has been assembled for this release and with the talents of bassist Brian Bromberg and keyboard men Jeff Lorber and Dave Kochanski on hand, you'd expect something special. The eleven songs range from the funky Now and Then to the sexy "quiet storm" gem Because of You.
Whether it's Kashiwa's unique phrasing on alto or flawless tenor, sax fans will love this CD and will be waiting (like me) to hear his forthcoming release…

…Donald Byrd's Thank you for Funking Up My Life. The Elektra Masters 2002 reissue of this 1978 album has put a big smile on my face.
I used to have the title track on a 45 and it's bliss to hear that song and the original B-side Loving You beautifully remastered for CD. Sound quality is superb. That funky bass sounds even tighter and Byrd's distinctive trumpet lines sound like they were played yesterday.
I've read criticisms of this album, saying that it was too deliberate an attempt to make a disco record. Tell me, who wasn't making disco records in 1978?
The CD features the guitar talents of Wah Wah Watson and Paul Jackson Jr. and the piano of Greg Phillanganes. Vocalists include Jim Gilstrap, Syreeta and Angela Winbush. Vocal performances on the album are strong but for me the standout track is the dramatic and haunting Cristo Redentor – this would stand up if played and produced in just the same way today. Fabulous!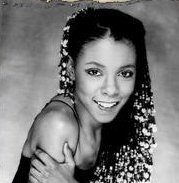 …Patrice Rushen's Shout it Out from 1976. I had several friends at college who were big into soul, funk and jazz. Not one of them had ever heard this album before and each of them became Patrice Rushen fans once they heard it. These days I listen to a CD-R copy made from a tape made from my original vinyl.
It was a departure from her first two albums "Prelusion" and "Before the Dawn" – it was funkier and more commercial and pointed the way that her career would subsequently move.
The sweetness of her voice was heard to good effect on Let Your Heart be Free and her delicate touch on keyboards characterises Stepping Stones and Yolon. Funk fans aren't disappointed either!
The track that always won people over, however, was the mighty Roll With the Punches. Now, the hairs on the back of my neck are standing up and the song's not even playing. Every keyboard trick is used on this high-energy jazz-funk instrumental. Charles Meeks holds down an awesome bassline (with Patrice herself playing high-register bass fills over the top) and drummer Steve Gadd propels the whole thing like a man possessed. Oh, but it's the break, the break where bass, percussion and electric piano build the tension before the brass comes screaming in. The only way I can describe the brass to you is like a group of trumpeters cliff-diving at the same time. So much new music pales into insignificance next to this…
Prestige Records has already reissued "Prelusion" and "Before the Dawn" on CD. As I said already, this is a much more commercial album and if someone from Fantasy/Prestige is reading this, please get this amazing music back out there for today's audience. Please!