I Happened To Hear… August 2008
… Bee Gees Love Songs by Konstantin Klashtorni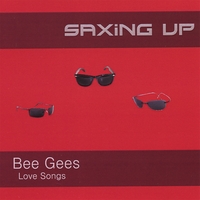 Abba-mania never seems to fade and neither it seems does Bee Gees-mania. Super-talented saxman Klashtorni presents the first in a series called Saxing Up where he plays tribute to some of the finest crafted pop songs of the past 35 years.

If you read my reviews of his first and second CD's you'll know I'm a great admirer of Klashtorni's full and sweet sound and though I'm used to hearing it on his own material it works well on these songs.

You'd expect classics like "How Deep is your Love", "Too Much Heaven" and "More than a Woman" and you won't be disappointed.

As usual, apart from sax and flute, Klashtorni is handling keyboards and programming with Roy Louis providing support on bass and drums. His treatment of these songs is very respectful and tasteful and I hope that by showcasing his sound with such popular music, he will increase his exposure to the levels he deserves.

To buy the CD, visit http://cdbaby.com/cd/saxingup




… Thunder by S.M.V.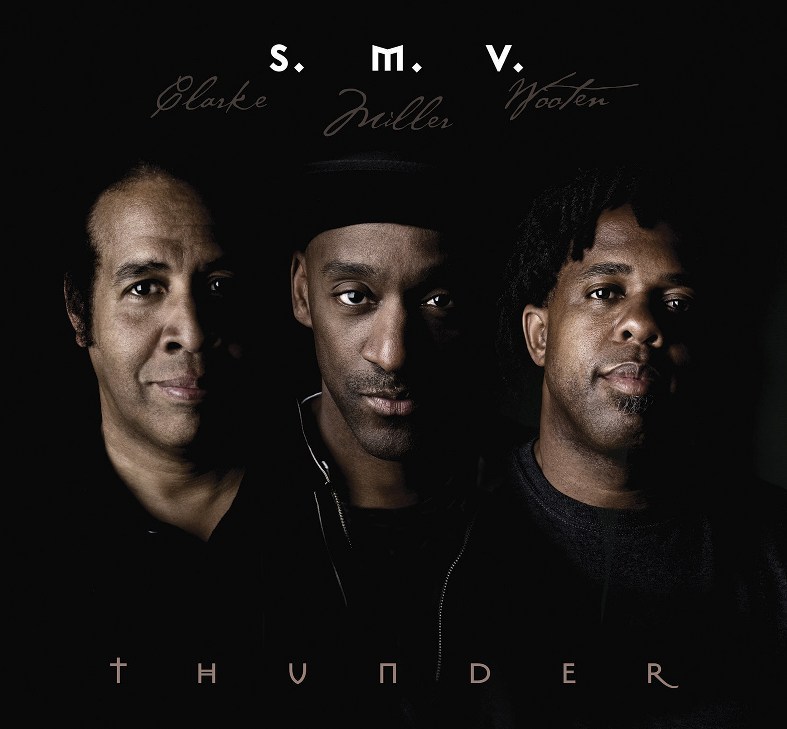 Well, I can't say I just "happened to hear" this CD! I had already had the pleasure and privilege of speaking with Stanley Clarke, Marcus Miller and Victor Wooten before this astounding CD hit the shelves – and they all had something to say about it.

From the dramatic opening bars, you know that the CD is going to deliver. Throughout Marcus Miller, who produced the album, lays down some (can I say it?) nasty grooves and Stanley and Victor wind some stunning solos around that funk backbone.

Did I say funk? Oh my God yes! When I interviewed Stanley he said that some of the music was so funky it was almost embarrassing. Well, if you can listen to "Thunder" and "Hillbillies on a Quiet Afternoon", "Lopsy Lu-Silly Putty" and "Tutu" and not smile from ear to ear, frankly I feel sorry for you.

The guys set out to make an album that would appeal to a wide audience and the more pensive "Los Tres Hermanos", and "Milano" (where Stanley reminds us of his acoustic bass credentials) should have huge appeal beyond the normal fanbase (fanbass?). The dreamy "Pendulum" features the beatbox talents of Butterscotch (watch out for that name) and really does take you off someplace else. You'll also hear Chick Corea and George Duke's unique touches on two songs.

The funky swagger of Marcus Miller's "Grits", which is very reminiscent of "Milky Way" from his latest solo CD, ends this superlative album and has me reaching for the 'repeat' button.

Get on Google – articles, reviews and videos are everywhere. Then buy it!



…My Reflection by Andrea Celeste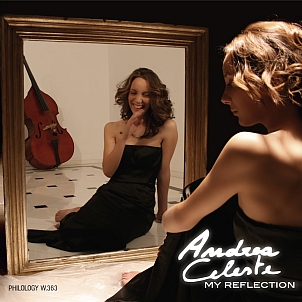 A change of pace for this beautiful set by Italian singer/songwriter Andrea Celeste released by the Philology jazz label. For a singer in her early 20's to have such a strong yet delicate vocal delivery would be impressive, for her to interpret a Gershwin classic like a veteran performer would be even more so. For her to do all this in a language not her own and to contribute ten of the thirteen compositions is enough for all jazz fans to sit up and take notice!

No over-production, no vocal gymnastics: this is a jazz trio with classy drums, bass and piano and that voice. Apart from Gershwin's "It Ain't Necessarily So", one of my favourite songs is "Real", penned by Andrea and pianist Dado Moroni. I love the bluesier "Real Electric" which is the same song featuring a lovely Rhodes sound in contrast to the acoustic piano on the first version.

Radio guys should be picking up on Andrea's version of Sting's "Seven Days" – BBC Radio 2 should be doing for her exposure what it undoubtedly did for Diana Krall when she was relatively unknown in the UK.

R&B divas, please listen to "Take My Hand" if you want to understand vocal expression and getting a message across. In fact everybody who is tired with overblown productions and all the same old standards constantly recycled, listen to this.

I urge you to find out more about Andrea and her music here http://www.andreaceleste.com and then to visit CD Baby if you want this lovely CD sitting on your shelf.



… Slow Traffic to the Right by Bennie Maupin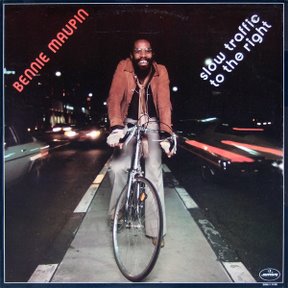 If you're familiar with the Herbie Hancock's groundbreaking "Headhunters" album or the equally dazzling "Thrust" and Man Child", you'll know the distinctive sound of Bennie Maupin on saxophone and bass clarinet.

I discovered this 1977 album while I was looking at other music on this site http://myjazzworld.blogspot.com and felt it would be wrong not to tell you about it.

Maupin's music is funky but incredibly atmospheric at the same time. The opener "It Remains to be Seen" is a great example and has that Headhunters groove right there. There's also deep funk on "Water Torture" which features that 'sneaky' bass clarinet. You'll hear Eddie Henderson's muted trumpet on this song.

Patrice Rushen's electric piano sound is heard throughout the album too, especially on the more reflective songs such as the closer "Quasar". There are many moments on this album where you'll just drift away.

The track that is now etched into my DNA though is "You Know the Deal". It's the sneakiest, spaciest funk I've heard in years, maybe ever.

The bad news: you can't get this on CD as I write this and you'll be lucky if you can get it on vinyl. I was comfortable downloading a very good rip from the site I mentioned. You may need to open an account if you want to download it – I did and I'm immensely happy to have caught up with a release I wish I'd known about back in 1977...