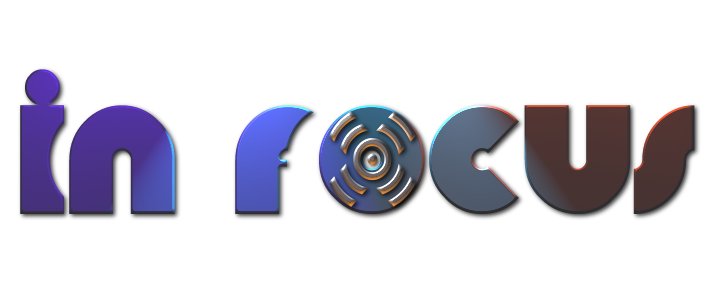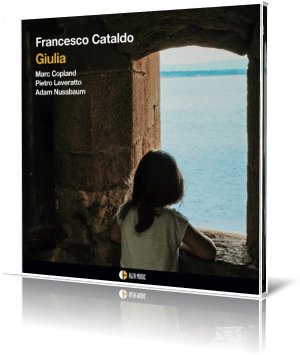 Hailing from Syracuse, Italy guitarist Vito Francesco Cataldo has earned and collected widespread critical acclaims by Italian and International jazz critics. Not much is known about his career as a musician. After all, he caught the attention of the professional world in 2012 with his album Spaces, released on AlfaMusic. His sophomore release on this label is Giulia (2020).
For his second album, he has again relied on a sworn team of highly skilled musicians to bring his original compositions to life. He is accompanied by pianist Marc Copland, bassist Pietro Leveratto, and drummer Adam Nussbaum. He recorded the new album at the "Forward Studios" in Grottaferrata, Rome.
The album starts with the prologue I Tuoi Colori (Prologo). The individual chords and notes are carefully placed to achieve maximum mood with just a few notes. The title song refers to a famous novel character, we don't know the female reference character from Francesco's life. In the context of the musical environment of contemporary jazz, the piece probably springs from a source of deep romanticism.

Levante is the historical geographical name for the countries on the eastern Mediterranean that lie east of Italy. Francesco leaves it at a minimalist sequence, to which the sound excursions entwine. Waltz for Two combines folkloristic, classical music and jazz to a new thoughtfulness. Marc Copeland convinces with his piano playing, which combines mastery and sensitivity.
On the interlude Two Ways he shows his prowess in details which fortunately gives access to the melodious. Joy and Pain is a combination, which is sufficiently known by Cole Porter. Francesco, however, does not present a cover but his own musical interpretation of these life-dominating contrasts.

The fineness and unison of the contemplation of all three musicians finds its high point in Two Colours, where every note has its raison d'Ítre. The title So Small So Big reflects this aspect in a meaningful way. In the reprise of Two Ways, the theme is taken up again, but now extended by the accompaniment. Cataldo bids farewell with the epilogue Circles, in which he incorporates the acoustics of his guitar as a form of expression.

Those who find access to Francesco Cataldo's very personal music will be richly rewarded with the finest nuances of jazz. A precious gem in today's world.




Biography

Website

Buy the album in all stores

Album Information

Title: Giulia
Artist: Francesco Catalado
Year: 2020
Genre: Contemporary Jazz
Label: AlfaMusic

Tracks:


1) I Tuoi Colori (Prologo) (4:36)
2) Giulia (6:14)
3) Levante (6:45)
4) Waltz for Two (6:43)
5) Two Ways (2:52)
6) Joy and Pain (6:11)
7) Two Colours (4:51)
8) So Small So Big (5:09)
9) Two Ways (Reprise) (3:17)
10) Circles (Epilogo) (2:46)





Credits:

Vito Francesco Cataldo compositions, arrangements, guitars, piano on tracks 5 and 9
Marc Copland piano
Pietro Leveratto double bass
Adam Nussbaum drums