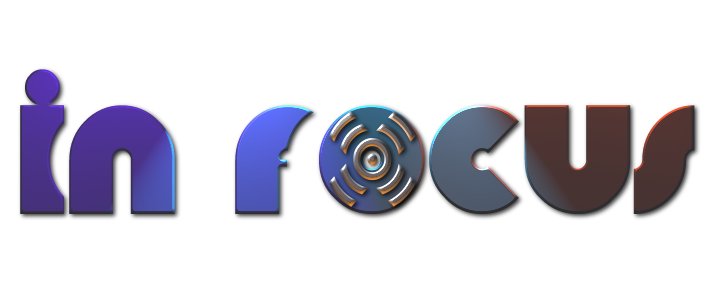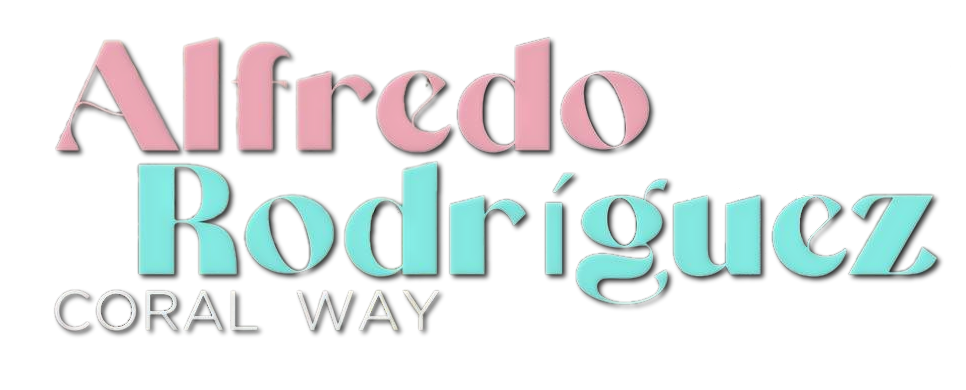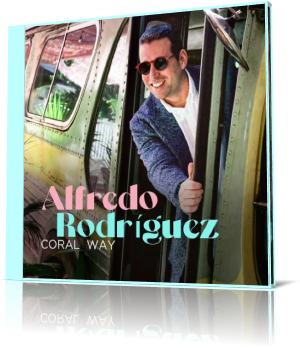 The professional career of the pianist Alfredo Rodriguez was not straightforward. Nevertheless, despite the adverse circumstances, he has managed to rise to become a recognized jazz pianist who has even attracted the attention of Quincey Jones.
Raised in Cuba, Alfredo now lives on Coral Way in Miami, the street where he has stayed for the past three years. For this reason, he named his new album after this street. An album full of sparkling musical ideas that is definitely worth listening to.
For the recording of his album he was supported by the musicians Cimafunk (vocals), Denis Cuni (trombine), Yarel Hernandez (bass guitar), Regis Molina (alto sax), Juanma Montoya (guitars), Michael Olivera (drums), Carlos Sarduy (trumpet), Alana Sinkey (vocals) and Marcelo Woloski (percussion).
The album is opened by the title song which can be located in the area of jazz fusion with a strong pinch of Latin American rhythm. Jazz guitarist Montoya presents himself with a distinct brilliance, which is supported by the pulsating multidirectional percussion.
Fidju Di Lua is the lead single of the new album featuring singer Alana Sinkëy. A song that probably revolves around the longing for the old homeland, which is symbolized here by the moon.
On Blueberry Fields, Alfredo Rodriguez can unfold the full spectrum of his pianistic skills without his virtuosity seeming too obtrusive.
El Llamado appeals more to the younger audience. It is no coincidence that Rodriguez chose Grammy-nominated Cuban singer Cimafunk as his interpreter, who stands for blending Afro-Cuban and African American music, with a focus on funk and hip-hop rhythms.
On Sueño de Luz, the ineffably good singer Alana Sinkëy interprets the effect of light on sleep. A musical synthesis of the arts by highly qualified musicians.
La Bilirrubina is a song by Dominican singer-songwriter Juan Luis Guerra. In the original text, Guerra sings about a man who is stricken with a severe fever caused by his love for a woman. He is hospitalized, where the doctors examine him and diagnose him mal de amores - "love pain". He asks the woman to inject him with a "catéter" (symbolizing her love) as insulin and to give him "vitamina de cariño" (vitamins of affection). Rodriguez delivers us an instrumental version that sticks close to the original.
Just as sweet as the Maracuyá, Rodriguez conveys to us a fruit basket of concentrated jazz fusion. The unusual thing about Distant Memories is the use of two percussionists with Michael Olivera and Marcelo Woloski following Rodriguez's whirling piano walk.
Für Elise is commonly known as Ludwig van Beethoven's masterpiece of outstanding popularity. Alfredo Rodriguez shapes the celebrated melody into a bravura piece of Cuban Salsa Piquante.
Alfredo Rodriguez album Coral Way is an acoustic masterpiece to which one must pay tribute and respect. A listening pleasure for all lovers of Latin Jazz.




Buy the album in all stores

Album Information

Title: Coral Way
Artist: Alfredo Rodriguez
Year: 2023
Genre: Latin Jazz
Label: Mack Avenue


1) "Coral Way" (3:41)
2) "Fidju Di Lua (Feat. Alana Sinkëy)" (3:34)
3) "Blueberry Fields" (3:26)
4) "El Llamado (Feat. Cimafunk)" (3:42)
5) "Sueño De Luz (Feat. Alana Sinkëy)" (3:24)
6) "La Bilirrubina" (4:06)
7) "Maracuyá" (3:27)
8) "Distant Memories" (3:12)
9) "Für Elise" (3:50)