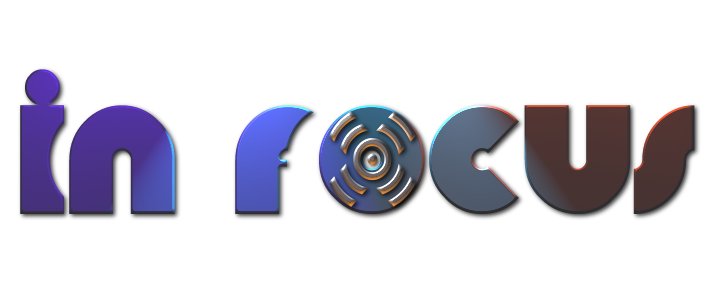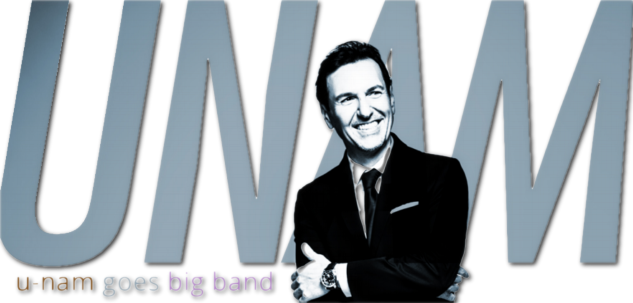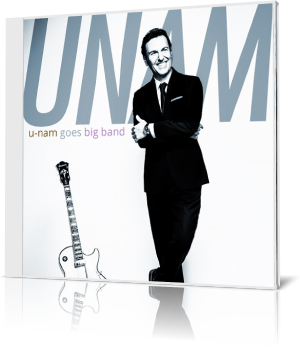 Guitarist U-Nam is commonly known for his skillful reinterpretation of the style of George Benson and Nile Rodgers, which runs through many of his albums. His recourse to the funky music of the 70s and 80s is also popular. But with his new album U-Nam Goes Big Band (2020) he now falls back on the traditional big band music as known from Duke Ellington or Glen Miller.
The album is based on a collaboration between U-Nam and the Lutz Krajenski Big Band. The band leader Lutz Krajenski has already performed with Tom Jones, Ulrich Tukur, Roachford, Inga Rumpf, Udo Jürgens, Randy Crawford, Jasmin Tabatabai, Mousse T and more. One can therefore speak of a pronounced tendency towards popular music, which has been translated into the language of jazz.
U-Nam performs on this album lead and whawha guitar, Lutz "Hammond" Krajenski acoustic piano, Fender Rhodes keyboards and band leader, Thorten Benkenstein, Phillip Kacza & Nicolas Boysen trumpet and flugelhorn, Gunter Bollmann & Andreas Barkhoff trombone, Sebastian Hoffmann bass trombone, Bjorne Berger & Fiete Felsh alto sax, Gabriel Coburger & Ben Kraef tenor sax, Bjorne Berger, Fiete Felsh, Gabriel Coburger & Edgar Herzog flute, Bjorne Berger clarinet, Edgar Herzog bass clarinet, and baritone sax, Sandra Hempel rhythm guitar, Peter Gall drums, Herve Jeanne double bass & electric bass, Rainer V. Egestoff mouth harp & vibes, Ricardo Padilla & Denis Benarrosh percussion, Susanna Aleksandra & Steve Brookstein vocals.
The album opens with the swinging positive-minded Something Right. A jazzy improvisation develops from the well structured guitar playing, as we are familiar by U-Nam. In the Blink of an Eye is an Estonian evergreen by Arne Oit (music) and Harold Payne (lyrics), that reminds us of the transience of life. So it's a thoroughly contemporary piece. Various soloists rise from the Big Band to support U-Nam and the melody.
The One is a further evergreen by Arne Oit (music) and Philip Cody (lyrics), an ode to the Chosen One who brings sunshine to the day. The Latin tinged melody showcases U-Nam in a truly unaccustomed musical environment. Each Day's a Gift is a song by Ulo Vinter (music) and Liz Vidal (lyrics). Listen to U-Nam's wonderful swaying interpretation.
Another piece taken from the Estonian songbook is Dance by Uno Loop (music) and Pamela Phillips Oland (lyrics). The perfectly orchestrated realization reminds me of George Benson's early days. The World to Me is an Estonian song by Evald Vain (music) and Allan Dennis Rich (lyrics). A cheerful love ballad, which through U-Nam's guitar is transformed into a sparkling liveliness.
Saaremaa is the largest island in Estonia. The song by Uno Naissoo (music) and Alan Roy Scott (lyrics) is about a memorable moment of love gone too soon. U-Nam decorates the lovely melody with numerous escapades.
The Dance Must Go On by Arne Oit (music) and Liz Vidal (lyrics) is an Estonian evergreen which received as the previous songs an Estonian Evergreens Revival through the recording by the Lutz Krajenski Big Band in 2017. On their website the makers of this album have documented the complete process. This song features vocalist Susanna Aleksandra, a Los Angeles based Estonian jazz singer, lyricist and composer. U-Nam fits skillfully into the arrangement.
Arne Oit (music) and Philip Cody (lyrics) are the creators of Beautiful, Beautiful. A jubilant song about the beauty of the adored and the joy of being together. That's where U-Nam's guitar performance matches the picture perfectly. When You Fall in Love, written by Raimond Valgre (music) and Pamela Phillips Oland (lyrics) is also a languishing ballad of a lovesick man. U-Nam gives it the right pizzazz.
The album is closed by a vocal version of Each Day's a Gift featuring singer Steve Brookstein, who is best known for winning the first series of The X Factor in 2004.
The album U-Nam Goes Big Band (2020) encompasses Estonian pop songs, written in years 1945-1980 during the Soviet occupation. The Lutz Krajenski Big Band headed by a world top arranger and big band specialist from Germany, Lutz Krajenski in collaboration with guitarist U-Nam give these songs a finishing touch that makes them contemporary and popular.




Buy the album in all stores

Album Information

Title: U-Nam Goes Big Band
Artist: U-Nam
Year: 2020
Genre: Big Band Jazz
Label: Skytown Records

1) Something Right (3:50)
2) In the Blink of an Eye (3:27)
3) The One (3:07)
4) Each Day's a Gift (4:28)
5) Dance (3:13)
6) The World to Me (3:23)
7) Saaremaa (4:26)
8) The Dance Must Go On feat. Susanna Aleksandra (4:13)
9) Beautiful, Beautiful (4:00)
10) When You Fall in Love (4:05)
11) Each Day's a Gift feat. Steve Brookstein (4:28)







Further reviews:



U-NAM - Back From The 80's

Weekend in L.A. (A Tribute To George Benson)