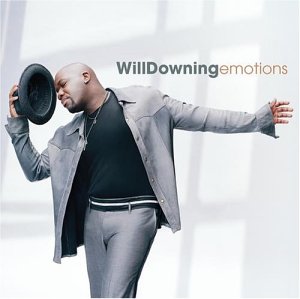 This album has already achieved substantial sales in the US since it's release over there last October and listening to this superbly crafted work it is easy to see why. Whilst perhaps not as fulfilling as his last it nevertheless fits in nicely somewhere between the camps of Luther Vandross and Al Jarreau, both of whom are mentioned in the sleeve notes.
Using some of the best musicians on the planet helps to get the best out of one of the most soulful voices around. Again this somewhat slick and smooth album will not do a great deal for the fans who prefer Will to stick with the jazzier side.
However, check out George Duke's piano on the lifting ' Beautiful to me ' or Nicholas Payton's restrained trumpet on the Janet Jackson cover, ' Anything ' and jazzers will not be disappointed.
Regrettably, other covers such as of Eddie Holman's ' Lonely Girl ' cannot be rescued, even by Kirk Whalum's emotive sax playing. Let's not forget that the UK originally had a major part to play in Downing's early success and it will be some celebration when he returns to the Cafe at the end of this month for a three day residency.