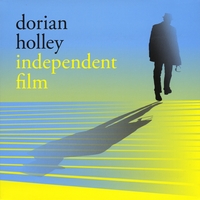 Its always good to begin a new year with an album of originality and soulful quality and this one certainly sets down a standard that few can only dream of attaining. Whilst new to being a solo artist, Dorian's pedigree as a backing singer and studio musician reads like a who's who of modern music. Having done all of Michael Jackson's solo tours he has been the vocal coach of American Idol for the last four seasons, so he's certainly had his work cut out!!
The album which has been a best seller on CD Baby for some time is for connoisseurs of sophisticated intelligent soul performed by a pitch perfect singer of emotionally poetic lyrics backed by a small selection of thoroughly competent musicians. Each 'screenplay' as Dorian likes to calls his lyrics takes us through the different aspects of life.
Be it the social comment of 'Compassion', the vocally influenced Lutheran poignancy of 'Not Gonna Fall' which is one of a handful of tracks that tackle the different aspects of love including the innocence of holding hands. Humour is also evident in the construction of the opening track and my personal favourite 'Freeze' which had me checking my speaker connections before I realised I had been taken in by the track's production!.This and the slightly jazzier 'Blindman's Book' are complex vehicles masterfully delivered.
Indeed, the album throughout is one that you can revisit time and again preferably with a glass of wine on one side and your favourite person on the other! By the way if you ever wondered what happened to the likes of Jim Gilstrap and Phil Ingram both are well, living in LA and on this album!! In conclusion, Dorian closely follows in the footsteps of Donny Hathaway as an artist at the top of his craft who has much to say about about our behaviour and relationships and is able to express his thoughts and experiences on the matter through the art of combining compelling lyrics with strong accessible songs. A real gem and a must purchase!