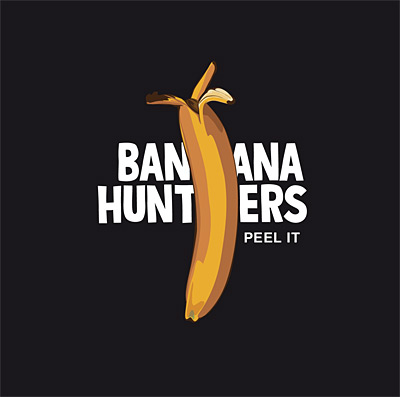 Hailing out of Switzerland this is a debut set from a group who are creating somewhat of a reputation for their live shows. The band is composed of seven funk-proven musicians who seem determined to demonstrate their worth given the standard of songs on offer. Whilst the country of the lakes, mountains and different dialects might not readily seem to be renown for the funk groove this album of largely up tempo full frontal horn led funk will certainly change your mind.
Fronted by soulful vocalist Renate Scheurer, the Banana Hunters are a band whose inspiration seems to originate from groups such as Incognito, the Brand New Heavies and The Crusaders, the latter being particularly noticeable in the solid rhythm section that supports all of the original compositions on offer. That though is where the comparison ends as this set is not rooted in the past but places itself firmly at the forefront of modern day funk with a capital F.
The band's popular live track 'Shake It' grooves along at a fast tempo with tight horn arrangements and a jazz influenced sax solo. Slightly gentler outings are on offer with the loping funk of 'What you do to me' dominated by an impressive guitar solo which refrains from breaking into heavier rock overtures which is sometimes a fault of funk orientated bands.
The smooth almost angelic trumpet playing of Christian Dillier features on the pop funk of 'I can make it' and there is also some lovely hammond organ playing on 'Don't Know' from Dominic Montandon.Overall, these are a band of musicians that are extremely accomplished in their art enjoying what they do underpinned by a strong clean production mix. In other words, it's damn good and funky!!