Recloose: Perfect Timing
(Sonar Kollektiv)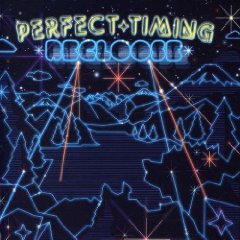 There is no doubt that Matthew Chicone-aka Recloose has a sense of humour. His fourth album carries the title Perfect Timing and a first glance at the track timings on the album cover lists them all being delivered at 3' 45". Some creative feat to put it mildly and one that might put the superficial music buyer off thinking that they have been short changed! That would be a shame as the album exudes some of the best new generation electronic soul and funk heard in a long time.
The influence of Prince is heard everywhere particularly on the uptempo funk anthems such as 'The Sanctuary' which features the vocals of a new recruit to the group called Tyna. Broken beat jazz is in evidence with the opener 'Catch a Leaf' with the accomplished phrasing of another new recruit Rachel Frasier adding real ingredients to Matthew's largely circular pro-tool riffs.
It is however with the stunning cool summer swayer of the album's first single 'Deeper Waters' that the project moves to another level. Fat Freddy's Drop vocalist Joe Duckie brings soft smooth tones that shout out 'romance' and add to it a soulful jazz sax played in short bursts then the rest can be left to the imagination! This track is indeed a rare gem and will probably be featured many times on numerous compilation albums over the next twelve months or so.
Overall the album should appeal to those who like their funk well produced in an electronic style with some soul and occasionally a subtle nu jazz undercurrent.