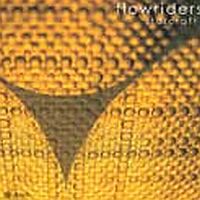 As debut albums go, this is one of the best! Dutch outfit Flowriders combine elements of broken-beat electronics, acoustic jazz instrumentation and uplifting soul vocals with even some old skool philly to take dance music to another level.
Now a ten piece collective the band began life as the platform for producers Hartog Eysman and Vincent Helbers in 2001. Each track on this debut is a mixture of textures and styles that blur the edges of electronica and soul. Indeed it is the musicianship of the band that really shines through. From the talents of soul vocalist Marilyn David on the album's opener 'Soul Searchin'' through to my personal favourite, the philly influenced 'Darkness into Light' with it's swelling brass and elegant jazz piano chords that aptly demonstrate the depth of the producers skills when mixing different styles of music.
Currently on tour to rave reviews. Flowriders have no London dates announced as yet, but make no mistake when they do, be first in the queue.