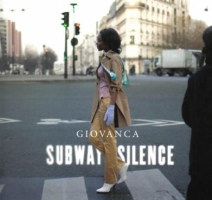 This fine debut album from Amsterdam based singer-songwriter Giovanca Ostiana has been a long time coming as the lady who also just happens to be an actress, fashion model and MTV presenter has been too busy! Still, it has been well worth the wait. Around since March in Europe this is a stunning debut of fresh, feel good soulful and jazzy tunes.
Produced by blue-eyed soul boy Benny Sings and released on the strong dutch independent Dox record label the whole album is full of tunes that have huge hit potential if it wasn't for the fact that they ooze class out of every note. On the slow and instantly catchy ballad 'Melancholic You' Giovanca sounds very much like Minnie Ripperton in both voice, phrasing and production and to prove that this is not a fluke the fullness of her voice becomes even more like Ripperton in the following track the delightful 'Pure Bliss'.
The ability to create songs of this quality which also have the knack of being instantly memorable is extremely rare and is enhanced by the new beats and samples of producer Benny Sings. The uptempo tracks are just as good. There is funk in 'You can do it'; latin in 'Free,' RnB in 'Stay Together' and soul in 'Matter of fact'
Yet know matter what the genre it is all linked together by the ability to structure tunes that have a lasting melody that will continue to linger in your head for many days after playing them. There may be contradictions in some of the lyrical content of the songs but there is absolutely no contradictions to be heard in the music. It's just sophisticated soul at it's most eclectic.