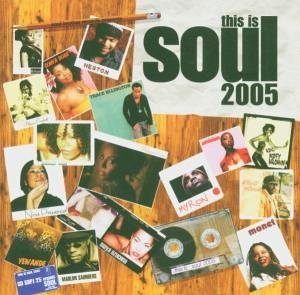 Those Prangell brothers out of London have done it again! With their Soul Brother label and record store they have always managed to be ahead of the pack and this release is no exception. This is modern soul with at times a slight jazzy flavour but make no mistake all tracks have been sourced with a passion for the real deal. Take Maya Azucena's tremendous ' Like No Other' a superb melody exploited by a vocal styling reminiscence of Mini Riperton. Can it get any better?. The answer is yes it can- and does. With offerings from Myron and the moody 'darkside' , the UK's Nina Provencal and the class Monet's cut ' If' .The 16 tracker does not fail on any cut.
Moving easily between the different forms of the music that we love each track has the ability to go in the direction of soul or jazz and no where is that better portrayed than on Marlon Saunder's ' Love Serenade' With the rythmn of an underlying groove, Marlon resists the temptation to cut loose preferring instead to contain the music to a level that is so understated that you feel like getting hold of the score yourself and with a shout of ' Bring it on' unleashing the monster of the groove that lurks beneath the melody.
But that is a small criticism, this is a well resourched compliation, rich in Nu Soul music with just a hint of jazz flavours and smooth funk to add to the mix. Perfect for your music centre at any time of the year, but perhaps more so when the sun shines.