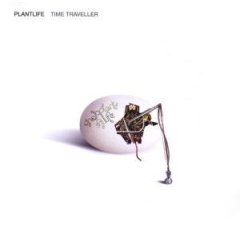 This 4 piece collective from LA made an impressive debut in 2004 with 'The Return of Jack Splash' gaining world-wide critical acclaim in the process. Now four years on and with Mr Splash being preoccupied in the meantime with production duties for the likes of John Legend, Beyonce and Jamie Foxx et al they return with an album that whilst not exactly living upto the artistic expectations of the first nevertheless delivers a memorable combination of 70's New York Disco, 80's West Coast C funk and 2008 futuristic ideals.
Influences of Prince are never far away and the unadulterated funk of 'Take it off' together with its subject matter of sex and orgies best illustrates this. Whilst the 19 tracks on offer vary in style it is the distinctive falsetto vocals of lead singer Jack Splash that makes the music stand out particularly on the sweet soul ballad of 'What a world (Babygirl)' and the equally soulful two stepper' 'Your Love' Funk is always on offer and so is the group's appreciation of women whether it is to love or lust after. Check out the male bias of the beautiful laid back and emotional 'Fool for you' with tinkling piano as well! Amidst all of this however and towards the end of the album the group take a swipe at the current political set-up in the US with both Bush and Schwarzeneggar coming in for special mention in the Queen style bass led George Clintonish 'Tear the House Down'
All in all a wild ride from beginning to end with the band refusing to conform to modern day expectations both musically and lyrically. As Jack explained back in 2004,"All we want to do is contribute some serious positivity to the world of music, and if some beautiful ladies shake their asses in the process then I think that we did our job!" Now you can't argue with that!