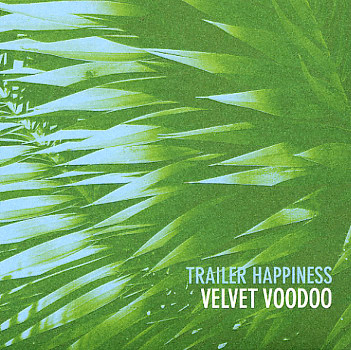 Every metropolis has a place where deco and music combine to create a vibe that attracts those in search of something cool, sophisticated and non bland. London is no exception and Notting Hill's Trailer Happiness bar is the place. This compilation initially surfaced as a free give-away for it's members, and the response was such that compilers Jonathan Downey and Charlie Leach decided to unleash these rare monster grooves to a wider audience.
Named after a cocktail served at the bar the compilation features music recorded between 1964-1979 and mixes jazz fusion, brazilian soul,afrofunk,and bossa chill to form an eclectic collection of rare and in the case of Belgium's 'Open Sky Unit' much sought after tracks that can normally only be obtained by those very serious music collectors.
Maybe not every track will be to your liking but there's enough on here to satisfy the most discerning palate. From the extremely rare cool laid back bossa of 'Tropical' to the rthymnic full of life 'Isto E Samba' from 1964 the tunes conjure up a mood of 'inside sunshine'. If you do not feel adventurous enough to buy the album, then check out first the 12" vinyl Ep for a taster. On this evidence Trailer 1 will soon become Trailer 2 and it would be a real shame to miss the grooves a second time around. Essential for lovers of good music everywhere.