Kloud 9 - Yearning 2 Love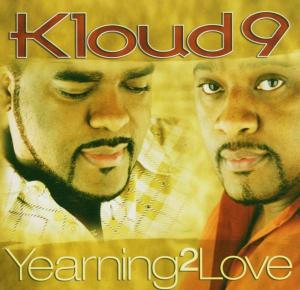 IT's a long road from walking the streets of London because you have to make a choice between eating and taking the underground to landing a record deal: but it's one these guys have trodden. Brothers Kelvin and Kendall Duffie are Kloud 9 and listening to their polished music it's easy to think that everything is fine with the world. There trip to musical perfection shows us that even talent has to work hard to achieve results and if that means going without food to succeed, then so be it!
After years around the Gospel circuit and some minor successes, it was the stay and experiences in London that eventually introduced Kendall via famed producer Ray Hayden to the man of high musical standards and head honcho at Expansion records, Ralph Tee. Now, Expansion might not be the world's biggest label, but they ooze quality and gave these guys the rubber stamp to release their first album 'On Kloud 9'
Critically acclaimed throughout the soul fraternity and beyond the Kloud 9 debut provided a solid foundation for their second more RnB infused release 'Yearning 2 Love'
Full of classic tracks that particularly with the opener 'Special One' convey a certain R. Kelly old skool feel, this is one for the contender of album of 2005. Produced in their new studios at Nashville, these brothers are experts at mixing real soul with light jazz and some mature funk. The sublime and brass laden 'Just want to show you love' is a real gem and perfect for those nights that just happen to involve candelights and wine!
The production throughout is strong and no more so than with the Incognito influenced and produced 'So many reasons'. Without doubt the fastest track on the album and one that could easily have some commercial success.
There is no doubt in my mind that KLOUD 9 have great musical talent and this album will more than satisfy the modern soul and smooth jazz crew. Trouble is that with some decent promotion and investment it and they could go to the next level.
What is it that separates the likes of new guy on the block TREY SONGZ with a mega record deal and some similar sounding tunes from these guys. The answer is quite simply 'luck' or being in the right place at the right time.
Time, perhaps to walk those streets again!!!