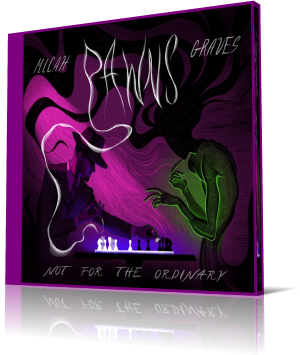 The 23-year old American pianist Micah Graves began his tutelage taking classical piano lessons when he was 13. Two years later, he switched to jazz piano, studying at the Philadelphia Clef of Jazz.

After a scholarship at Berklee, he attended Temple University. Micah stayed 6 months in Amsterdam as an exchange student. When he returned home in Philadelphia, he wanted to start writing music.

He now teaches 45+ students at the Settlement Music School and ensembles there. Due to the pandemic, he has released three projects in less than a year, 'Med Nama' and 'In My Fairytale' , plus this one.

This new album, that will be released on February 4, fuses elements of bebop, fusion, funk and storytelling that fits the theme around renewal, hope and revival. It contains 8 tracks, starting with the title track, that begins in a whirling fashion.

This music mixes traditional jazz with fusion, and is supposed to uplift and renew the spirit in a way that highlights the intricacies of jazz. On 'Fed Up', saxophonist Dick Oatts is present, and the closing track 'The Hague' refers to the city of the same name.

The album can be likened to Weather Report, Chick Corea and Jeff Lorber fusion.