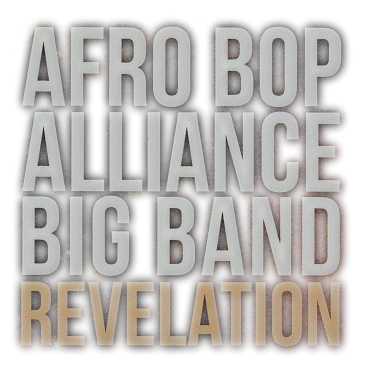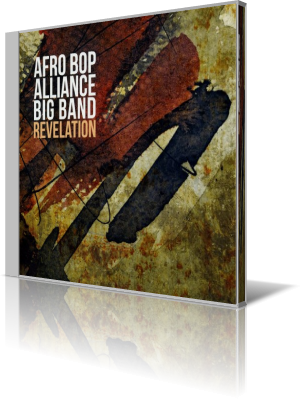 Call it an audible adventure. The Afro Bop Alliance Big Band goes deep with Revelation (OA2 Records, 2016).

Joe McCarthy is the leader, and handles drums and percussion. Rolando Vazquez conducts three songs. The rhythm section is comprised of Harry Appleman, piano; Jim Roberts, guitar; Tom Baldwin and Oscar Stagnaro, bass; Samuel Torres, congas on three tracks; Ed Fast, vibraphone on three tracks; and Robert Quintero, percussion on four tracks. On trumpets are Brian MacDonald, lead, Rich Sigler, Mark Wood, lead on "Creencias", Chris Walker, Dan Orban and Tim Stanley, with Alex Norris appearing only on "Family of Four." Trombonists are Matt Niess, lead, Rhoades Whitehill, Joe Jackson, Jeff Cortazzo, Victor Baranco, Dave Perkel and Matt Neff. Saxophonists are Vince Norman, lead, alto and soprano, Bill Mulligan, alto, flute and piccolo, Pete Barenbregge, alto and flute, Joseph Henson, tenor and flute, Matt Stuver, tenor, Luis Hernandez, tenor, and solo on "Dialed In", and Darryl Brenzel, baritone and bass clarinet. On steel pans are Victor Provost, lead, Josanne Francis, tenor, Khandeya Sheppard, double seconds, and Adam Grise, cello.

"No Rest for the Bones of the Dead" opens as a moderate, mellow piece that quickly warms into something more fiery. The horns and percussion set the mood. Hernandez takes off on a sunny romp, with the other horns doing some interesting things underneath. When the full band comes back in, the different horn groups each are seemingly in their own zones, yet working together as a unit. Stagnaro gets a moment to stretch out before passing the baton to the saxophones, with the piano and percussionists setting the same groove behind both passages. The song goes through several changes throughout, making it an epic.

The pans take point on "Soufriere," which was composed by section leader Provost. The melody is accented by flutes and muted trumpets. It's a mellow, tropical treat where the horns take a back seat for the most part. They do get more involved as the song briefly heats up. After an extended solo, Provost steps back. Norman then comes forward on soprano, putting the instrument through a series of passionate, rapid-fire rolls. The song reverts to the main theme with the pans out front, setting up a satisfying conclusion.

The ensemble in some form has existed for 16 years. With McCarthy at the helm, the group takes on various personnel lineups, depending on the needs of the songs. Revelation, their sixth album, takes their tradition of Afro-Cuban jazz and seasons it with a few other elements. The result is nearly an hour's worth – about half of which is covered by three of the seven tracks – of ear candy.