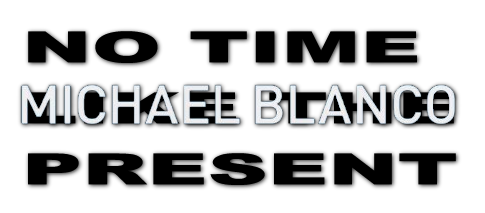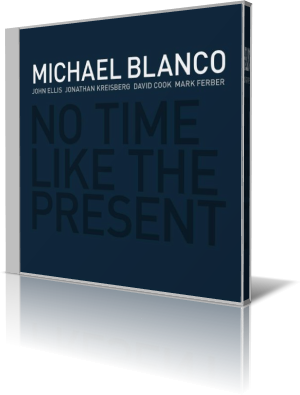 There's No Time Like the Present (19/8 Records, 2013) by bassist Michael Blanco. It's a set of nine original songs with a small ensemble.

Accompanying Blanco are John Ellis, tenor and soprano saxophones; Jonathan Kreisberg, guitar; David Cook, piano; and Mark Ferber, drums.

"Dutch Kills" begins the set. It's a tranquil piece with guitar and saxophone blending for the lead, and subtle underscore by the others. Blanco then takes off on an extended solo, with Ferber, Cook and Kreisberg assisting. The intensity picks up a bit when Ellis brings his tenor out front. The instrument eases through its paces. Ferber's activity increases as the torch passes from saxophone to guitar but softens when the song reverts to the blended melody.

The guitar/sax duet is present on several other songs, including "No Time Like the Present" and "You Really Shouldn't." Their synchronization is first class. And the individuals manage to shine in the background without overpowering the leads.

Blanco is an acoustic and electric bassist who lives in New York City. He is two-time recipient of the ASCAP Foundation Young Jazz Composer Award. He has twice been selected by the United States Department of State to be an artistic representative. And in 2001, he toured South America, Central America and the Caribbean as part of the Kennedy Center's Jazz Ambassador program.