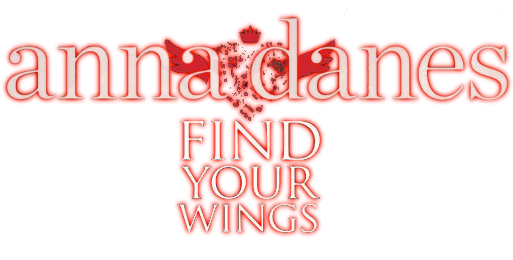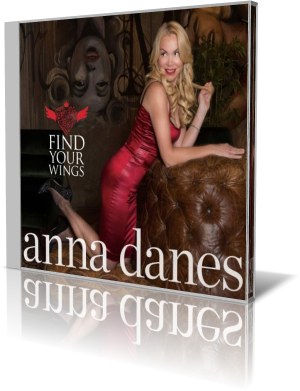 During the summer, as vocalist Anna Danes planned the marketing and promotional aspects of her new album, Find Your Wings (DLG Records, 2016), she learned that she has breast cancer. She penned a motivational blog, Cancer Part 1: Vanity Saved My Life, to educate and inspire others who are dealing with their own health challenges.

Accompanying Danes are Rich Ruttenberg, piano; John Ferraro, drums; and Trey Henry, bass. Richard Shelton joins for a duet on "That's All."

"I Will Wait for You" has a moderate, finger-snapping, toe-tapping pace. Danes opens with a haunting chant before delving into the lyrics. She sings of a lover whose gone away for some purpose not mentioned in the song. What matters is that she'll is patient, longing for his return. Ruttenberg complements with fills underneath her lead, as well as a middle solo. Ferraro and Henry are steady throughout, with the pair coming out more during the instrumental fade.

The title song is a message of encouragement. "When you feel like you don't fit / you're not understood one bit / find your wings," she sings. It's a slow, tranquil piece that features the musicians as much as the vocalist. Each contributes not so much as a supporting actor but part of the lead. Danes says to the receiver of the message that there are challenges, but with courage and effort, those challenges can be overcome.

Danes' family escaped communist Poland in 1979, when she was a child. After arriving in Sweden and settling in Canada, she sang in church, but put her voice on the shelf for many years. It wasn't until 2013 when she brought it out again. Her daughter complained of boredom and refused to continue vocal lessons. Since they were pre-paid, Danes stepped in. She released her debut album, Longing, later that year. Now a resident of San Diego, California, her love of jazz standards inspired her to establish her own event production and promotion company, which produces the Jazz on Cedros series.

Find Your Wings is a mix of standards and originals. Danes' sultry voice soothes and charms throughout.