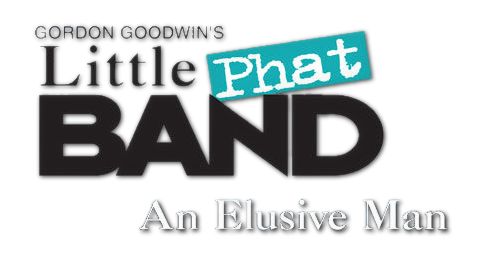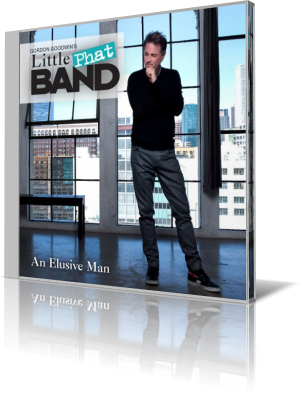 Smaller ensemble, same leader, equally good sound. That's the essence of An Elusive Man (Music of Content, 2016) by Gordon Goodwin's Little Phat Band.

The band consists of Goodwin, composer, arranger, piano and tenor saxophone; Wayne Bergeron, trumpet; Eric Marienthal, alto and tenor saxophones; Andy Martin, trombone; Andrew Synowiec, electric and acoustic guitars; Rick Shaw, acoustic and electric bass; Bernie Dresel, drums; and Joey De Leon, percussion.

A cool bass line, percussion and stick work help set the table for "Behind You," a bouncy, delightful piece. Muted trumpet accents the melody. After two passes on the theme, the horns deliver a drama-building sequence, setting up Synowiec's dancing, prancing solo. Goodwin follows with a spirited jaunt on tenor sax. Back on piano, he engages in a call and response with Dresel and De Leon. The horn section returns with the main phrase, also calling and responding with Dresel. A transition, and the melody comes back in full.

"Samba Cya" has the kind of blended-horn melody that's a staple of Caribbean and South American jazz. In the mode, the things going behind the leads are often just as interesting, from the percussion play to the piano and the bass. This song would be right at home on a beach in Bahia or a carnival parade in Rio. Solos are by piano and guitar.

Goodwin has earned 20 Grammy nominations with four awards, and three Emmy awards. Six of his Big Phat Band albums were nominated for Grammy awards. But he decided to go with a smaller ensemble to show more of the improvisational side.

Goodwin explains that the title, An Elusive Man, is about people who keep significant parts of their personalities hidden. "It is a reference to people we all know, who go through life in fear and hide behind their jobs, their sense of humor or even their skill sets, but never really reveal much about themselves," he says. "They present a public persona, often a well-crafted one, but we never get to see who they are inside."

Goodwin is a native of Wichita, Kansas. While studying at California State University Northridge, he began writing music for various aspects of Disneyland theme park, which opened the door to his composing scores for several films. Among them are The Incredibles, Remember the Titans, Armegeddon, Get Smart, The Sorcerer's Apprentice, National Treasure and Gone in 60 Seconds.