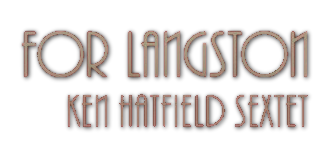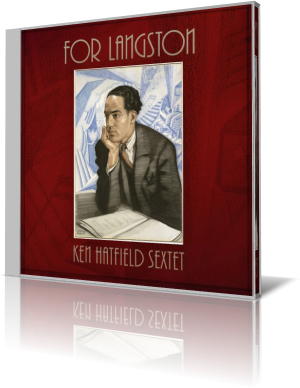 Ken Hatfield takes the relationship between jazz and poetry to a different level. For Langston (Arthur Circle Music, 2012) by the Ken Hatfield Sextet pays tribute to American poet Langston Hughes.

Poetry readings are often accompanied by jazz, whether as a soundtrack in the background or paired as separate parts of an evening program. Hatfield, a guitarist and composer who has a deep love for literature, is always on the lookout for text that's ripe for musical interpretation.

Released on February 1, the anniversary of Hughes' birth, For Langston has a lineup of Hatfield on guitar, Hilary Gardner on vocals, Jamie Baum on alto flute, Hans Glawischnig on bass, Jeff Hirshfield on drums and Steven Kroon on percussion.

Gardner lends her sultry, soothing voice to "Dream Boogie," inspired by three "Boogie" poems. The pace picks up during the instrumental break, when the flute and the guitar take turns expressing freely.

"I Don't Believe in Titles" is Hatfield's reimagining of Hughes' "Poem for an Intellectual on the Way Up to Submit to His Lady." Gardner's earthy soprano carries the piece. The slow, bluesy groove adds a nice touch. Glawischnig contributes by putting a bow to his bass.
The collection is pleasant, unpretentious and a fitting tribute to Hughes.