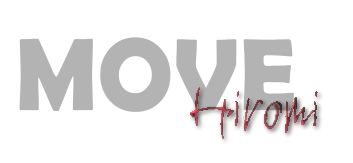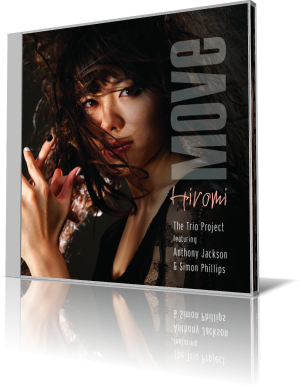 After the experience of Voice, which Hiromi recorded accompanied by Anthony Jackson and Simon Phillips, the Japanese born pianist/keyboardist/composer wanted to do it again – this time featuring music written for her partners. The result is Move (Telarc, 2013).

Jackson plays contra-bass guitar, and Phillips plays drums. They join Hiromi Uehara on what she calls a "soundtrack for a day," nine original songs with a total playing time of close to 70 minutes.

"Move" is aptly named. From the opening notes, one gets a sense of movement. Often, piano-led trios are tranquil, relaxing. But Hiromi's play is always electric, And this piece, like all in this set, give her and her accompanists a lot of space to play around.

"Endeavor" is a lesson in gear-shifting jazz. It starts with a quirky lead, and Hiromi on electronic keyboard. But the pace and mood change several times as she shifts to acoustic piano for much of the piece. Just when the listener settles into that phase, the song reverts to the quirky, and back and forth it goes.

One highlight of Move is the Suite Escapism, "Reality," "Fantasy" and "In Between." Hiromi says of the suite that she enjoys writing songs that tell related stories, bound by a theme.

A prodigy of Chick Corea, Hiromi debuted in 2003 with Another Mind (Telarc), which won the Recording Industry Association of Japan's Jazz Album of the Year. That was only the beginning, as she has earned several honors over the past 10 years. Her big year was 2009 in which she appeared with Corea for Duet, a two-disc live recording of a Tokyo performance, and on bassist Stanley Clarke's Jazz in the Garden (Heads Up).

Move further solidifies Hiromi's place as a jazz composer and performer.