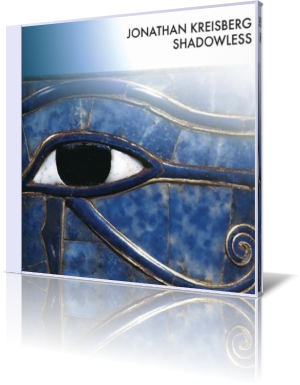 Pet Metheny, Wes Montgomery, Mike Stern are just a few of the jazz guitarists who come to mind. One might hear influences from one or all on Jonathan Kreisberg's Shadowless (New for Now Music, 2011), his wake-up call to the jazz world.

The idea is to honor tradition but reach beyond the boundaries of an all-acoustic set-up. To help him accomplish this goal, Kreisberg is supported by Will Vinson on saxophone, Henry Hey on keyboards, Matt Penman on bass and Mark Ferber on drums.

"Twenty One" sets the bar high. This nearly eight-minute composition shifts gears several times, giving the band plenty of freedom to follow form while exploring outside the box. Kreisberg plays cleanly (no squeaks) and gives a taste of several modes of jazz guitar.

Kreisberg is accompanied only by bass and piano for the title song. With a 4/4 rhythm countered by triplets in the lead, it has a classical feel. "Shadowless" may have an unintended double meaning. With Ferber sitting it out, the absence of drums and cymbals could be interpreted as the absent shadow.

Shadowless marks Kreisberg's return to New for Now, a personal label he created in 2002. Recent releases were on Criss Cross Jazz and Mel Bay, but Kreisberg felt the compositions – he wrote six of eight songs – were so powerful that he wanted to maintain complete control by using his own brand.

Free to do it his way, Kreisberg delivers an eclectic set that's sure to get many repeat plays.