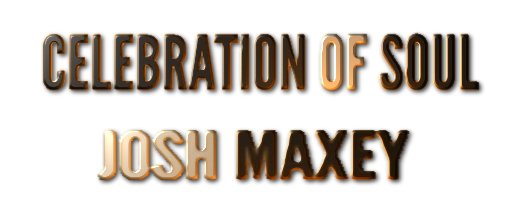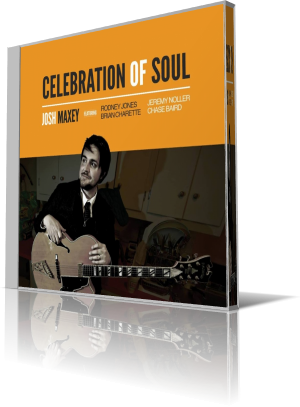 Guitarist Josh Maxey covers an array of moods and textures with Celebration of Soul (Miles High Records, 2015).

He's accompanied by organist Brian Charette, organ; Chase Baird, saxophones; Jeremy Noller, drums; Rodney Jones, guitar on "Light & Shade," "Cycles of Sound" and "Blues for Page"; David Parnell, acoustic guitar on "Brooklyn Sunrise" and "Colorado Sunset"; Michael Cioffero, guitar on "Brooklyn Sunrise" and "Colorado Sunset"; and Bret Parnell, lap steel guitar on "Brooklyn Sunrise" and "Colorado Sunset."

The ethereal "Brooklyn Sunrise" opens the set. It's a tranquil soundscape that provides foundation for the overall project.

"Celebration of Soul" is an edgy, upbeat piece. It's like sounds one might expect from a hybrid of the Chick Corea Elektric Band, Fourplay and Tom Scott. Maxey, Charette and Baird take turns out front, with Noller firmly engaged throughout.

"Cycles of Sound" is a moderate, walk-in-the-park selection. Maxey and Baird blend on the melody. Then Maxey goes on a lengthy stroll, exploring the scenery before handing off to Baird. The saxophone comes from a different direction, visiting other areas of the landscape. Jones comes in, taking in more of the park, but in no hurry to leave. He takes a break as Charette comes over to engage in conversation, which ends with a return to the melody. The track ends with all four musicians emoting with a flurry.

The album ends with radio edits of "Cycles of Sound," "Light & Shade" and "Culmination."
Celebration of Soul is the 10th and final album of a series recorded over three years in Brooklyn. The series documents 50 original songs with 20 musicians.

Originally from Roanoke, Virginia, Maxey moved to New York City in 1998 to attend the New School University and to study with Jones, who became a friend and mentor. After 15 years in New York, Maxey moved to Denver, where he performs, records and teaches. He counts among his influences Jones, John Coltrane, McCoy Tyner and Jimmy Page.