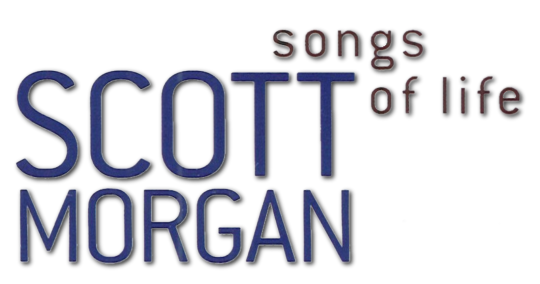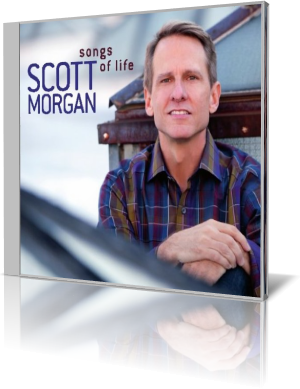 It's worth noting that when Scott Morgan selected the music for his debut album, he broke with the tried and true practice of remaking standards from "The American Songbook." That alone makes Songs of Life (Miranda Music, 2016) different from most vocalist debuts. There are a few standards, but there are also jazz arrangements of pop songs, covers of lesser-known jazz pieces and songs written or co-written by the album's producer.

For his entry into the world of recorded music, Morgan is accompanied by Fred Hersch, piano; Matt Aronoff, bass; Ross Pederson, drums; with special guest Joel Frahm, tenor saxophone on selected tracks.

"Song of Life" is a sunny, easygoing piece highlighted by Hersch's piano opening and solo, crisp stick work by Pederson, and Frahm's subtle phrases throughout and his bright, end solo. The lyrics express Morgan's experience of a fall day in New York City – the sights, the sounds and the joy of being alive.

The Manhattan Transfer's Janis Siegel joins Morgan for "I'll Follow," a ballad that features lyrics by Morgan, set to the music of Hersch's "Mandevilla." He calls; she responds; they answer together. The harmony between the voices is effective. Pederson mostly plays by hand during the solos by Aronoff and Hersch.

Morgan also delivers a mostly faithful rendition of James Taylor's "Don't Let Me Lonely Tonight."

"Every song has its own story," Morgan says, "and I hope that when people listen to the record, they can identify with some if not many of the songs in a personal way." Some selections reflect Morgan's memories of his past. Others are about love and life in general.
Morgan spent part of his development in musical theater in Sarasota, Florida. After playing piano and singing at Florida State University, he took a 15-year break from music, concentrating on his career in technology and later on non-profit contributions. Morgan moved to New York City in 2001, where he met Hersch and was introduced to the city's jazz scene. Among those he'd meet along the way is New York Voices' vocalist Peter Eldridge.

Songs of Life was produced by Hersch, who is also Morgan's life partner.