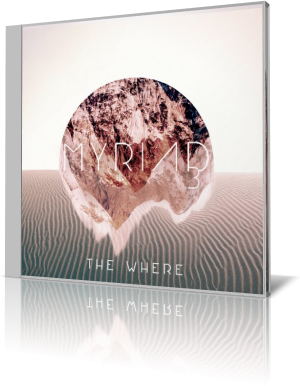 It's a trio, but the music is anything but typical. Myriad3 presents
The Where
(Alma Records, 2014). Their debut,
Tell
featured the group performing in studio as if they were live. This time around, Myriad3 did a lot after the sessions, adding other instruments and doing more arranging.
The trio consists of Chris Donnelly, piano and synth; Dan Fortin, upright and electric bass, and synth; and Ernesto Cervini, drums, percussion and winds. Producer Peter Cardinali also provides horn arrangements and synths.
"First Flight" may seem disjointed at times. But it's disjointed with a purpose. The mood shifts from brooding to playful to a sense of travel. If you're trying to figure the time signature, good luck. It's difficult for the average listener to lock down. Just when you think you know, it shifts. Yet it holds together well.
"Undertow" is more melodic, with one of the synths carrying the melody. Cervini's echo snare beats are a constant. Donnelly stretches out with a charming, spirited middle solo. After reverting to the main rhythm briefly, the musicians engage in a hard-charging series that brings the song to an emphatic end.
The Canada-based group came together in 2010 and released
Tell
toward the end of 2012. The trio has toured Canada, the United States and Europe. The members credit their opportunity to the assistance of the Canadian government through the Department of Canadian Heritage, Canada Music Fund, and private radio broadcasters.