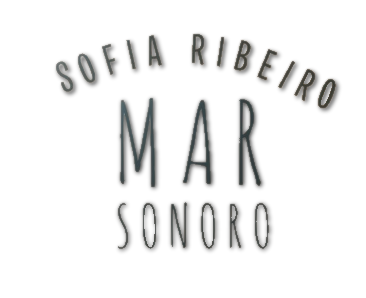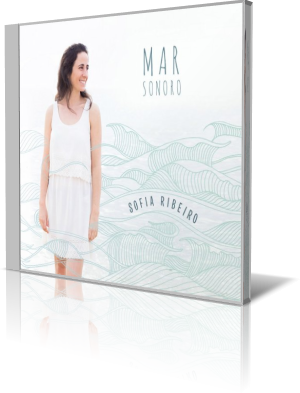 Sofia Ribeiro brings an element of international collaboration with Mar Sonoro (2016). The Portuguese vocalist mixes jazz with Brazilian sounds and music from her native country.

The musicians are Juan Andres Ospina of Colombia on piano; Petros Kamplanis of Greece on double bass; and Marcelo Woloski of Argenita on percussion. Guests on this date are Arooj Aftab, voice on "Vai Ficar Tudo Bem"; Maeve Gilchrist, harp on "Vai Ficar Tudo Bem"; Itai Kriss, flute on "Tela"; Emily Eagen, whistle on "O Amor, Quando se Revela"; Yoed Nir, cello on "Midnight Dreams"; and the strings on "Mar Sonoro," "Vai Ficar Tudo Bem" and "Menina de Olhos Verdes": Maria Im and Megan Gould, first violins; Gokce Erem and Christiana Liberis, second violins; Lev "Ljova" Zhurbin and Irina Momchilova, violas; and Maria Jeffers and Sam Quiggins, cellos.

The opening track, "O Amor, Quando se Revela," is a tranquil ballad. Subtle accompaniment supports Ribeiro's voice. Each musician makes a mark without distracting from or overpowering the lead. For her part, Ribeiro soothes, calms and charms.

A string ensemble adds depth to "Vai Ficar Tudo Bem." And Aftab's presence brings a haunting quality. Like most of the tracks in this set, this one is calm, charming. The additional instruments and voice enhance the beauty.

Mar Sonoro is a journey where emotions, images and poetry interact through Ribeiro's voice. She is recognized as one of the greatest voices to perform fado, a musical genre that's traced as far back as the 1820s in Portugal. Ribeiro has performed at festivals in the United States, Spain, Finland, Poland, Colombia and more, and at concert halls and jazz clubs in Lisbon, Portugal, London, Boston, Luxembourg City, Luxembourg, and Paris.

All tracks are sung in Portuguese, including "Midnight Dreams." An accompanying booklet contains lyrics, with English translations. Ribeiro wrote five songs, as well as adaptations of poems by Portuguese writers Fernando Pessoa and Sophia de Mello Breyner, and Colombian writer Jose Asuncion Silva.