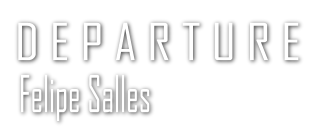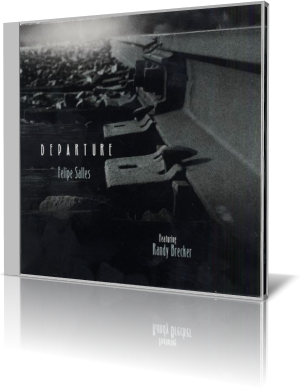 Brazilian saxophonist Felipe Salles brings an international lineup to his fifth recording as a leader, Departure (Tapestry Records, 2012). The ensemble consists of musicians born in Uruguay, Germany and the United States.

A native of Sao Paulo, Salles lives in New York City. His band normally plays a fusion of Brazilian and Latin music with jazz. He plays tenor and soprano saxophones, flutes and bass clarinet. On this date, he's accompanied by pianist Nando Michelin, bassist Keala Kaumeheiwa, drummer Bertram Lehmann and trumpeter Randy Brecker. Contributing on some tracks is violinist Laura Arpiainen.

The title song opens the set. Tranquil, yet full of movement, it's a story without words. Salles and Brecker play like co-authors of an epic tale, working jointly at times but also stepping back to let the other express himself. For his part, Salles presents a tour-de-force, layering multiple wind instruments during Brecker's lead, then presenting the tenor when it's his turn.

The remaining songs, from "Seagull's Island" and "Maracatu D'Orleans" to "Schoenberg's Error" and "Natural Selection," are a lesson in letting the music flow. Whether melding with Brecker or leading, Salles plays freely, and the rhythm section is firmly locked in.
Salles holds a master of music degree in Jazz Studies from New England Conservatory and is the first candidate to graduate with a doctoral degree in Jazz Advancement from Manhattan School of Music.

The shortest track on Departure, "Awaiting," is just under five minutes. Six tracks are more than eight minutes long. That means the music isn't forced. There is no effort here to conform or to fit a format. And that gives the musicians plenty of space to stretch out, and the listener plenty of time to enjoy each song.