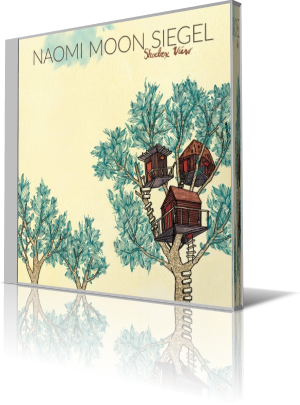 With support from the community of her Seattle home, Naomi Moon Siegel presents an eclectic soundscape with
Shoebox View
(2016).
Siegel plays trombone, and on selected tracks, piano, ukulele and keyboard. Other musicians are Sean Woolstenhulme, electric guitar, acoustic guitar and banjo; Wayne Horvitz, piano, organ and Wurlitzer; Eric Eagle, drums and percussion; Keith Lowe, upright bass; Alex Guy, viola; Ivan Arteaga, alto saxophone; Michael Coleman, Wurlitzer and synthesizers; Thione Diop, percussion; Jefferson Rose, electric bass; Andrew Vait, synthesizers; Jacques Willis, beat production; Greg Sinibaldi, baritone saxophone; Steve O'Brien, trumpet.
"Punta Uva" is a tranquil piece. Siegel opens the song accompanying herself, trombone and piano. After the initial pass, Woolstenhulme joins. Followed by Arteaga. The incremental elements give the song a sense of growing depth and an aromatic blend.
"Ever Yes" is one of the more rhythmic selections. Sinibaldi leads the melody, with Siegel offering a countermelody. The instruments switch places as the song progresses, harmonizing at times. Eagles play on the kit adds some punch and sizzle.
Of the title, Siegel says there's a shoebox under her bed. It's a treasury of memories captured in photographs, letters and postcards. "Each one of those things corresponds to a certain time, place, feeling, relationship, emotion or personal story in my life." With 13 musicians assisting her, they appear in varying combinations, with most contributing to only a song or two. All 13 tracks of
Shoebox View
are Siegel originals.