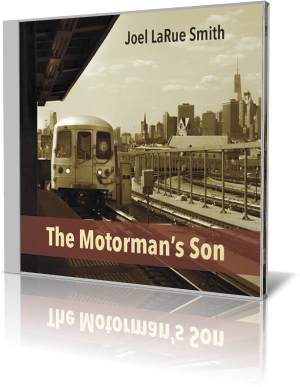 Pianist and composer Joel Larue Smith has a passion for mixing styles, Afro-Cuban, jazz and classical. He presents samples of each with
The Motoroman's Son
(2017).
Personnel are Charles Langford, alto saxophone; Carlos Averhoff Jr., tenor saxophone; Jeff Galindo and Takahide Watanabe, trombones; Flavio Lira, bass; Tiago Michelin, drums; and Wilson "Chembo" Coriel, tumbadoras, which is a type of hand drum.
Each song is a work of a wonder. Standouts are "The Seed," "Reverence," "The Motorman's Son" and "Sin Miedo." Lira and the percussionists set the tone for most of the tracks, laying a solid foundation for the melodies and solos. On some tracks, Smith pairs with one of the saxes for a beautiful blend. The faster songs shift gears multiple times, altering both the themes and moods, as if on a journey through varied terrains and climates. The listener must take care not to presume a change is another song.
"Raices" follows the formula with a couple of extras. The saxophone pair and trombone pair take turns leading one interlude, and later in the song all four go through a singer.
Smith leads when appropriate, but also defers to the others, making this set more of a group effort and less about a front man. An exception is "The Promise," an elegant solo piano effort.
Smith has toured extensively in the United States, Europe, Asia and the Caribbean. He has performed at Carnegie Hall, Lincoln Center, the White House, the Royal Albert Hall and other prestigious venues. He has been the director of Big Band and Jazz Studies at Tufts University since 1996. Credits include keyboardist and bandleader to the Boys' Choir of Harlem, composing for cable television, commercial jingles, a series of Spanish children's stories and
Lifestyles of the Rich and Famous
.