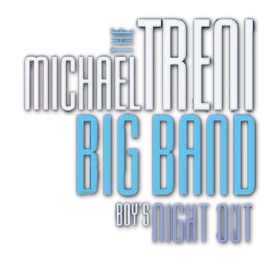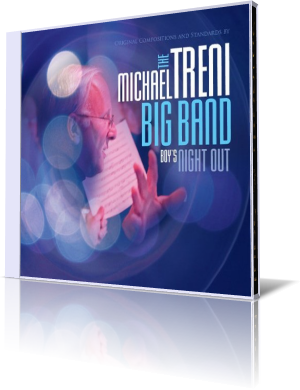 In my experience, if the words "big band" appear in a group name, it's virtually impossible to go wrong. The Michael Treni Big Band does plenty to reinforce that belief with Boy's Night Out (2012).
"As beautifully as everyone plays, no one is trying to show off, and the chemistry is really great," Treni says of his 16-piece orchestra. The title is Treni's view of the guys going out and playing music for fun. And fun it is.
The title song is a swinging groove. The horn sections swap in and out with the lead, all in front of a finger-snapping, toe-tapping rhythm. The middle sequence features Sal Spicola on soprano sax, Philip Jones on trombone and Chris Persad on muted trumpet. The song was written for Treni's first New York ensemble in the late 1970s, and composed in the style of one of his heroes, Thad Jones.
"Strayhorn," composed by Clare Fisher, features Spicola on alto sax and Jerry Bergonzi on tenor. Softer and more mellow than most of the other tracks, it's still a lively, moderate piece. The subtle underscore by the rhythm section is a key component. The call and response by the different horn sections makes for a moving middle interlude.
Treni, who plays trombone, attended the University of Miami and later moved to New York. After missing an opportunity to play with Art Blakey, he turned his attention to writing and arranging. In the 1980s, he ran an audio technology company.
Boys Night Out is Treni's fourth release since returning to music.