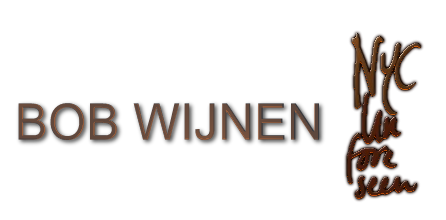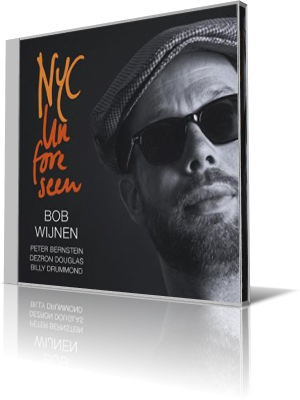 To paraphrase Mac Davis and Stevie Wonder, music is a universal language that we all understand. It can take on a special meaning when songs are written with certain people in mind. Pianist Bob Wijnen uses that philosophy on his debut, NYC Unforeseen (2016).

Performing with Wijnen are Peter Bernstein, guitar; Dezron Douglas, bass; and Billy Drummond, drums.

The set opens with a dramatic, 6/8 rhythm, featuring Drummond's dexterity. "NYC Unforeseen" is an upbeat romp through the city. Bernstein leads the melody, with Wijnen supplying fills. Douglas and Drummond stretch out aplenty, playing underneath Wijnen's middle solo. The play summons visuals of forays into various nightclubs, seeking that perfect fit. Bernstein follows with his own jaunt. The baton gets passed briefly to Wijnen before the main melody resumes to set up the ending.

"Baby Steps" is a delightful song. Written for members of Wijnen's family, it's an easygoing, moderate-to-fast tempo piece led mainly by the piano. Drummond's cymbal play is crisp, and accents the melody quite well. Meanwhile, Douglas is snapping those strings with verve. The track epitomizes the concept of musicians playing for the joy of making music. About the midway point, Bernstein comes in, adding his own tribute.

NYC Unforeseen came together after a vacation, or holiday, for Wijnen led to the unexpected: a lesson with pianist and teacher David Berkman, who suggested a return to New York and make a record, a "sit in" on a concert with Bernstein in The Hague, and a tweet that was passed on to Wijnen from Grammy nominated producer Ben Rubin. Rubin ended up co-producing the album with Wijnen.

Wijnen had been an in-demand accompanist. After touring Indonesia, the United States, the United Kingdom and Ireland, he decided to take a big step forward. The album includes six Wijnen originals, one track composed by Bernstein, and covers of songs by Burt Bacharach and Stevie Wonder.