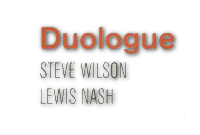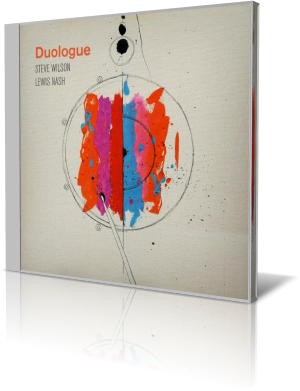 Each an established performer in his own right, saxophonist Steve Wilson and drummer Lewis Nash join forces for Duologue (MCG Jazz, 2014). It's two players without accompaniment, stretching out to their hearts' content.

Words cannot do justice to the sounds these two musicians create. It's always a challenge to put into words a vivid description of instrumental music. That challenge becomes greater when there are only two instruments. In such cases, it's best to just tell about the project and let the music speak for itself.

Three Wilson originals are among the 11 songs in the set. Among the classics they cover are "Caravan," "The Mooche," "Jitterbug Waltz," "Woody 'N' You" and two medleys of Thelonious Monk compositions, the first presenting "Ask Me Now" and "Evidence," and the second bringing forth "Bright Mississippi" and "Four in One."

Wilson and Nash give just enough of the melodies to make the songs familiar. Then they go into uncharted territory, playing off each other, maintaining enough structure to keep the songs moving forward but otherwise playing what they feel.

Wilson has performed on more than 100 recordings. His associations include Chick Corea, George Duke, Michael Brecker, Dianne Reeves, Maria Schneider, Joe Henderson, Charlie Byrd and Mulgrew Miller. A native of Hampton, Virginia, he also played oboe and drums in school bands and in various R&B bands during his teens.

Nash was born in Phoenix, Arizona. He began playing drums by age 10 and by 18, he was performing with local jazz groups. His associations include Sonny Stitt, Lee Konitz, Slide Hampton and more.