| | |
| --- | --- |
| Archive | |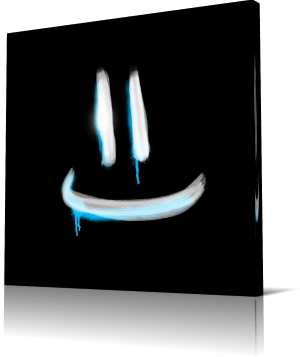 Guitarist Chieli Minucci is since 1982 the musical heart of the formation Special EFX. With the new album Twenty Twenty 2 (2022) new times are dawning for him. Most of the music was written and recorded during the first years of the enduring pandemic. Now what has been recorded is brought to the stage.
Chieli Minucci plays on this album acoustic and electric guitars, keyboards, synth Kalimba, arrangements and vocals. From his large circle of friends, the following musicians have joined the recordings: Lionell Cordew (drums), Jerry Brooks (bass), Jay Rowe (organ), Richie Cannata (flute, saxophone), Mino CinÚlu (percussion), John Favicchia (drums), Joel Rosenblatt (drums), Lao Tizer (Hammond organ, electric and acoustic piano), Gianlucca Minucci (bass), Ric Fierabracci (bass), Nelson Rangell (flute), Antoine Silverman (violin), Eric Marienthal (saxophone), Dave Anderson (fretless bass), Lin Rountree (trumpet), and Oli Silk (piano). Enough musicians for a complete festival.
The album opens with the longest tune of the album, In Memory of Elizabeth Reed. This instrumental composition was originally created by The Allman Brothers Band and appeared on their second studio album, Idlewild South (1970). More information about the original and about Elizabeth Reed is to find here. Chieli was infected by this classic Southern Rock song and just slightly altered the guitar sound.
Gonna Be Alright is a bluesy burst of everything we love about the Stratocaster. Drummer John Favicchia and bassist Jerry Brooks provide the groovy grip of a hard-working steelworker. Slow Hands reminds us that romance can also find itself in gentle guitar sounds.
Showboat is not an interpretation of the Broadway musical, but a jazz fusion excursion of the finest art. Chieli cites Joe Zawinul's Weather Report and Syndicate as influence for this special tune. Folks Like Us can be recognized into two parts, the gentle engaging and melodious part and the dynamic part that gives the piece a stirring character. Out of the agony of the pandemic lockdown to new heights.
Ceili Music starts with handclapping and violins in an Irish folk manner before there also comes some country music revealing the connection and the relationship between the two musical genres. In 1996 Chieli created Anything and Everything for his album Renaissance. Everything & Anything featuring Eric Marienthal on alto sax picks up where the earlier song left off and delivers a new sequel.
The November is the month, when melancholy can creeps up into your brain. November's Child cannot deny a certain sadness, but the positive feeling prevails.
December is not only the following month but the prelude to Ballerina Dreams. A musical theme that Chieli does not let go and accompanies him from the album Just Like Magic, through the Special EFX Collection and Without You to this album. A beautiful melody, again and again reinterpreted as only a master of the guitar can.
No one else like him understands how to translate feelings into guitar tones like in the magnificent I'm Leaving You. Kampalino is a percussion interlude by Mino CinÚlu. Homeland picks up the rhythm and transfers it to jazz fusion, with the violin reminding me of the style of French maestro Jean-Luc Ponty.
The final tune Words Left Unsaid leaves us with the feeling that we are losing something if we do not memorize this music through replay. Oh, if only we could hold on to the fleeting sounds like a piece of jewelry.
Special EFX presents a remarkable palette of musical diversity with Twenty Twenty 2. From the heart to the brain, music is delivered to us that we can occupy ourselves with for a long time to come.




Buy the album in all stores

Album Information

Title: Twenty Twenty 2
Artist: Special EFX
Year: 2022
Genre: Smooth Jazz
Label: Independent


Tracks:

1) In Memory of Elizabeth Reed (8:48)
2) Gonna Be Alright (5:33)
3) Slow Hands (5:48)
4) Showboat (5:34)
5) Folks Like Us (5:39)
6) Ceili Music (5:42)
7) Everything & Anything (4:20)
8) November's Child (5:09)
9) December (1:00)
10) Ballerina Dreams (7:22)
11) I'm Leaving You (4:11)
12) Kampalino (0:52)
13) Homeland (5:05)
14) Words Left Unsaid (3:28)



Further reviews:


Genesis

Without You

Deep As The Night

All Stars