| | |
| --- | --- |
| Archive | |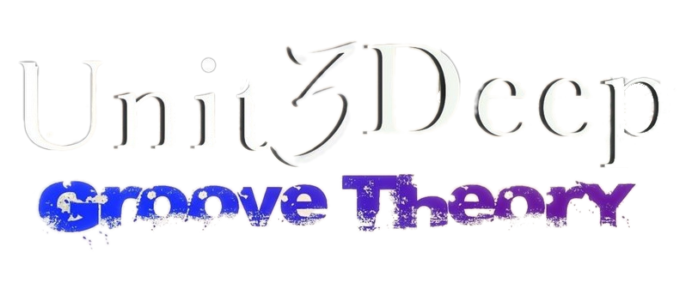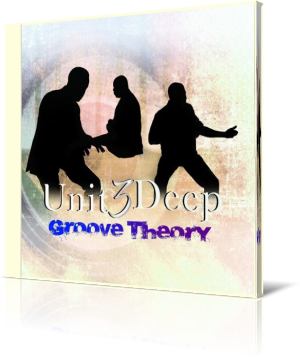 Unit 3 Deep are pianist and keyboardist Patrick Cooper, bass guitarist David Dyson and drummer Duane Thomas. The formation was founded in 2015. As professional sidemen they have played and still perform for a myriad of musicians such as Walter Beasley, Pieces of a Dream, Spur of the Moment, New Kids on the Block, Rahsaan Patterson, Marion Meadows and many more.
They currently perform at famous venues like Rams Head Tavern, The Birchmere, South, Blues Alley or the Southern Maryland Funk Festival. Groove Theory is their debut album, released on March 1, 2018. As special guests they invited vocalist Lori Williams, guitarist Alvin White, saxophonists Walter Beasley, Phillip "Doc" Martin, Craig Alston, trumpet player
Dreandre "Dre King" Schaifer and percussionist Alfredo Mojica. Most of the songs are written by the band with the exception of two songs.
Already after the first chords of Fridays, one realizes that this formation has an ambitious impetus. The bass is not subordinate but dominant, the arrangement more contemporary than smooth jazz. While bass and drums are fast to the stop, guitar and keys give melody a chance. Tension arises from the opposing tempos. On top Schaifer presents an exuberant trumpet solo.
Sus City invites the listener to Latin flavored realms. Lori Williams purrs and susurrates Samba caresses into the micro. Moving Forward flows like a swirling mountain stream. The melody follows the natural course. Ain't Nobody is a song by Rufus and Chaka Khan, released in 1983. The song of course lives from the untamed power of the American exceptional singer. Unit 3 Deep lets the song run through an intellectual filter and puts the fragments back together filigree and innovative.
In Progress is the suitable title of the next piece with a band in full search for the nucleus of cool jazz. Rather accurate comes Quiet Dissonance with bass and sax in the lead. The funky bass laden Groove Theory wraps the essence of groove around a bass line. I Don't Know Why is a song written by Jesse Harris for his 1999 album, Jesse Harris and the Ferdinandos. The song became popular as the second single by singer Norah Jones from her debut studio album Come Away with Me (2002). This rendition is interpreted by Lori Williams in absolute perfection.
So Good shapes the term cool jazz featuring Dreandre "Dre King" Schaifer on muted trumpet. To interpret this tune as solo effort would be a misinterpretation. The group add their own artistic voicing to the whole. On Funk Gumbo bassist David Dyson delivers a steady blazing run on which the other musicians expand some intoxicating music. Final and longest tune of the album is the slow tempo and moody It Is Not Over Yet. With the title and the immaculate interplay of the trio and their friends they connect the promise to come back.
Unit 3 Deep's Groove Theory is not a scientific treatise but if music has a scientific value, then this project provides the proof.




Buy the album in all stores


Album Information

Title: Groove Theory
Artist: Unit 3 Deep
Year: 2018
Genre: Smooth Jazz
Label: Unit 3 Deep


Tracks:
1 Fridays 5:20
2 Sus City 4:47
3 Moving Forward 5:17
4 Ain't Nobody 5:34
5 In Progress 4:50
6 Quiet Dissonance 4:39
7 Groove Theory 5:00
8 I Don't Know Why 3:56
9 So Good 4:58
10 Funk Gumbo 4:24
11 It Is Not over Yet 7:35