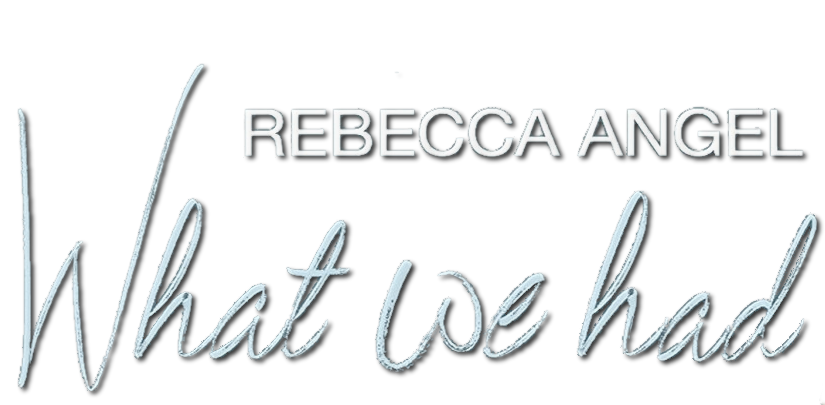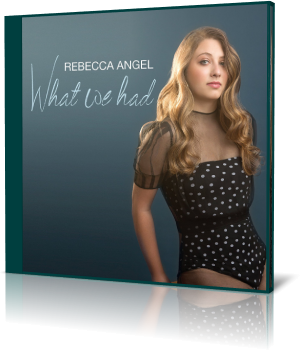 NYC based jazz vocalist Rebecca Angel releases the EP What We Had in June 2018, her debut album. The album is produced and arranged by Jason Miles, who also performs keyboards, Fender Rhodes, Moog bass, percussion and pads.

Stand By Me is arranged by Jason with Rebecca and What We Had by Jason, Gottfried Stoger and Rebecca. Further artists on this album are Dennis Angel (flugelhorn), Gottfried Stoger (flute), Hailey Niswanger (soprano sax), Sebastian Stoger (cello), Jonah Miles Prendergast, Christian Ver Halen (guitar), Ricardo Silviera (acoustic rhythm guitar), James Genus (acoustic bass), Reggie Washington, Adam Dorn (bass), Mino Cinelu, Cyro Baptista (percussion) and Brian Dunne (drums).
The album starts with Winter Moon, a song by Hoagy Carmichael he recorded for his album Hoagy Sings Carmichael (1956). Rebecca's interpretation shares lyrics and melody but delivers a completely redesigned version of a dark, mysterious atmosphere.
The title song is a collaboration of Rebecca, Jason and Dennis Angel, Rebecca's father, who already recorded with Jason Miles the album Timeless Grooves (2012). Rebecca's voice has the elegance and wickedness that gives the song the jazzy flavor. Agora Sim is a piece of contrabassist Luiz Alves and pianist Luizão Paiva, both well-known exponents of Brazilian jazz. Rebecca interprets the song in the style of Flora Purim, a Brazilian jazz singer acknowledged primarily for her work in the jazz fusion style.
Feel Alive is a mixture of Brazilian jazz samba with Pop elements. Rebecca recently graduated with a degree in Vocal Jazz Studies from Ithaca College. This education obviously bears fruits. Ben E. King's megahit Stand By Me is one of the most popular songs of all time. Karen Gibson and the Kingdom Choir performed the song at the wedding of Prince Harry and Meghan Markle. Rebbeca awakens with her young, fresh voice hidden treasures of this evergreen.
Marcos Valle belongs to the second generation of Bossa Nova composers following their illustrious predecessors Antônio Carlos Jobim, Vinicius de Moraes and João Gilberto. Jet Samba (Samba Jazz Happiness) is the title song of his album from 2005. Rebecca Angel continues his idea of the super laid-back, airy and cheerfully light-hearted Bossa Nova on the border to Pop in congenial way.
Rebecca Angel's voice makes the difference. With her refined charm, she gives the songs on What We Had the overwhelming splendor.




Biography

Website


Buy the album in all stores

Album Information

Title: What We Had
Artist: Rebecca Angel
Year: 2018
Genre: Jazz
Label: Timeless Grooves Records


Tracks:

1 Winter Moon Harold Adamson / Hoagy Carmichael 5:14
2 What We Had Dennis Angel / Rebecca Angel / Jason Miles 3:51
3 Agora Sim Luiz Alves / Luizão Paiva 3:15
4 Feel Alive Dennis Angel / Rebecca Angel 3:50
5 Stand by Me [Radio Mix] Ben E. King / Jerry Leiber / Mike Stoller 4:06
6 Jet Samba (Samba Jazz Happiness) [Radio Mix] Ronaldo Bastos / Marcos Vallee 4:09
7 Stand by Me [Electro Mix] Ben E. King / Jerry Leiber / Mike Stoller 4:04
8 Jet Samba (Samba Jazz Happiness) [Ipanema Mix] Ronaldo Bastos / Marcos Valle 4:30