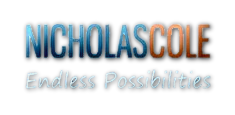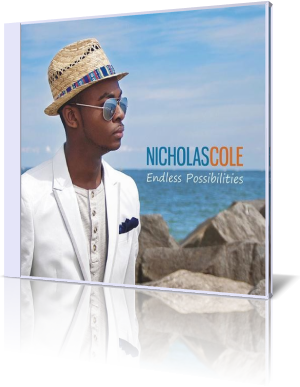 It's almost a miracle that Nicholas Cole has produced at the tender age of 17 those songs, that are part of his second album Endless Possibilities (2012). Les Cutmore, founder of the highly regarded Trippin 'N' Rhythm label, was so excited about these songs, that he released the album first on his newly founded label Cutmore Records.
It is also noteworthy, that Cole was trained primarily by his work in the worship service. What is even to be expected of him, when he has once completed his planned studies at Berklee? A Journey of One (2010) let sit up, now brings this album certainty.
With graceful elegance Nicholas Cole leads us into his music starting the request Please Don't Say No. Together with guitarist Tim Bowman he is courting the favor of the public. Rarely guitar and piano blend into such a unit as on this piece.
The blessed trumpet player Michael Stever shares the atmosphere on Between Us with Cole. The mood is magical. The organ flavored Falling For You creates some vintage feelings. The beauty of Cole's piano playing can fully develop on When I Think Of You. With organ sounds he sets more colorful accents.
In It To Win It is infected by the modern smooth jazz music, we know by Culbertson and Harasim. The track presents Nicholas' namesake Steve Cole on the saxophone, who also announces himself to word on the following song Just One Night. Of course the title song should stand out from the other songs of the album, which is ideal for a single release. With the hypnotic Endless Possibilities Cole manages this magnificently.
Beyond The Stars presents the lovely singer Lynne Fiddmont. She is currently promoting her most recent release, Spirit of Christmas. Cole's music is characterized by exquisite arrangements as Snap featuring saxophonist Vincent Ingala. With the excellent guitarist Steve Oliver Nicholas pampered us on Oasis. It's really fun to listen to this meaningful pianist on Playin Again.
On Triple Threat Cole pairs with bassist Julian Vaughn and sax player Marcus Anderson to a trio superior. With the up-lifting Conversations and the pensive Tatiana Cole confirms the positive impression of the album.
Nicholas Cole's Endless Possibilities is certainly the best surprise of the year 2012. A listening pleasure from the beginning to the end.




Biography

Website


Buy the album in all stores

Album Information

Title: Endless Possibilities
Artist: Nicholas Cole
Year: 2012
Length: 1:01:54
Genre: Smooth Jazz
Label: Cutmore Records

Tracks:

01 Please Don't Say No [3:57]
02 Between Us [4:52]
03 Falling For You [4:02]
04 When I Think Of You [4:19]
05 In It To Win It [3:57]
06 Just One Night [4:27]
07 Endless Possibilities [4:59]
08 Beyond The Stars [4:41]
09 Snap [4:31]
10 Oasis [5:14]
11 Playin Again [4:00]
12 Triple Threat [4:08]
13 Conversations [4:08]
14 Tatiana [4:39]