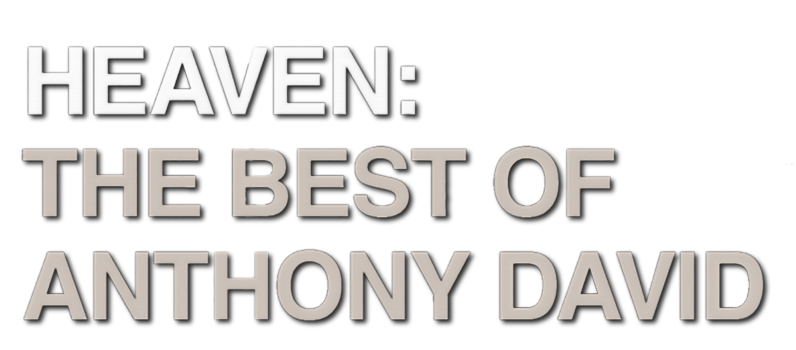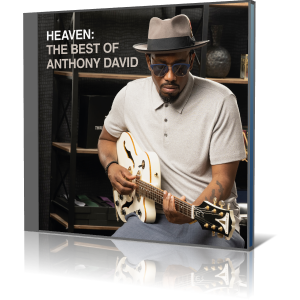 Savannah, Georgia born soul singer Anthony David aka Anthony David Harrington started his musical career in Atlanta, where he met R&B singer India Arie. His collaboration with Arie resulted in the successful album Acoustic Soul crowned with 7 Grammy nominations.
As part of his own career he released his first independent album Three Chords & The Truth in 2004 followed by The Red Clay Chronicles (2006), Acey Duecy (2008), As Above So Below (2011) and Hello Like Before: The Songs of Bill Withers (2018). This year he shines again with Heaven: The Best Of Anthony David.
This special album features duets mit Algebra Blessett, India Arie, Millie Jackson's daughter Keisha, Gramps Morgan of Morgan Heritage and Demetria McKinney, Dutch singer/actress/TV and radio presenter Giovanca, and Boyz II Men's Shawn Stockman. The album is a compilation so the tracks are taken from a number of different Anthony David albums, except for Heaven and Need You Now, which are newly recorded and appear on album for the first time.
A song that seems downright divine is BeBe and CeCe Winan's #1 gospel and R&B hit Heaven. Anthony and Algebra manage in an incredibly perfect way to refine this song into a highlight of music history. The song internalizes the longing for a better life, where love fills people and suffering comes to an end.
The love song Words featuring R&B singer India Arie was released as part of Anthony's fourth album Acey Duecy on June 24, 2008. The song describes the passionate affection that puts the lover in ecstasy and paradisiacal feelings. Anthony wants to underline with this ballad the importance of words to express your own feelings. Anthony Davidís smooth vocals harmonize perfectly with India's breathed passion.
Something About You was one of Level 42's most famous hits, to which numerous people tie their youthful memories. A song about love that threatens to fail. This cover version was released on Anthony's album The Red Clay Chronicles (2006). A song tailor-made for Anthony's rough-sounding voice.
Need You Now is a song by the country music trio Lady Antebellum, which appeared at their same named second album (2009). On Anthony's rendition he is joined by Algebra Blessett, with which he already worked in 2011. Anthony comments:ďAlgebra and I really enjoy working together on stage and in the studio. Getting together to record Need You Now was an easy decision because itís a song that we both love so much. We felt that we could bring something new to it by giving it a soulful twistĒ.
Taken from Anthony most succesful album Acey Duecy is the song Lady featuring Keisha Jackson. The song paraphrases the situation in which a bitter and insensitive man finally meets the love of his life. Woman came and changed the game.
With tight beats Anthony David comes along on Let Me In. A song with which he tenderly begs his beloved to finally allow him in. 4Evermore was the first single of his album As Above So Below (2011) featuring Atlanta singer Algebra Blesset and rapper Phonte sampling Enchantment's Forever More (1979). A love ballade which catapulted Anthony into the R&B charts.
From the same album comes Body Language introducing into the song with a deep synth bass. The song paraphrases the situation when the interested person wants to approach the desired woman for the first time and motivates himself. Livin' It Up from the album Love Out Loud (2012) celebrates the optimal lifestyle with a reggae-tinged song featuring Demetria McKinney & Gramps Morgan. Demetria provides the fine voice and Gramps the original Jamaican Reggae feeling.
The Further We Go presents singer Giovanca which has become known especially through the Dutch television. The song Yes (Three Chords & The Truth) again revolves around the relationship of two, whereby especially the chorus is successful vocally and lyrically.
On Smoke One from the album Red Clay Chronicles (2007) Anthony enjoys the company of good friends with whom to have a smoke or even a drink together to keep in touch. From the same album arrives Everything is Everything, a song on which Anthony plays with his voice and lets the different layers run freely against each other in an overdub process.
On Cheatin' Man (Three Chords & The Truth), Anthony is accompanied only by an acoustic guitar. He also renounces overdub and lets his voice work, pure as it is. In this way, his message seems more forceful and believable. "Cheatin Man is about a brother doing self-examination," he explains, "It's also about the half hearted excuses people make for what they do. The heart of the song is about judgment and falling short. The man (in the song) hates his father for what he did to his mother, but then he ends up doing the same things."
Anthony's remake of Tears for Fears' Everybody Wants to Rule the World interpreted together with Boys II Men's Shawn Stockman sees itself less as a reminder but benefits from the incredible power of the melody. Final tune of the album is another approach to BeBe and CeCe Winan's Heaven. Slightly freshed-up compared to the previous version wrapped in a modern garb.
Heaven: The Best Of Anthony David is an excellent collection of the soul giant Anthony David. The selected songs provide an excellent overview of the singer's entire oeuvre and encourage the listener to delve deeper into his vocal art.




Buy the album in all stores

Album Information

Title: Heaven: The Best Of Anthony David
Artist: Anthony David
Year: 2023
Genre: Soul
Label: DŰme Records

1 Heaven
2 Words
3 Something About You
4 Need You Now
5 Lady
6 Let Me In
7 4Evermore
8 Body Language
9 Livin' It Up
10 The Further We Go
11 Yes
12 Smoke One
13 Everything Is Everything
14 Cheatin' Man
15 Rule The World
16 Heaven (Amapiano Mix)