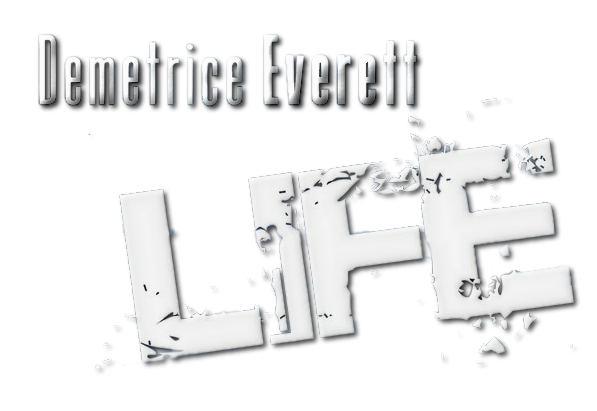 Versatile drummer Demetrice Everett is known by his stage name "Meatdadrummer", which is also the name of his website. He is influenced by dynamic drummers such as Buddy Rich, Dennis Chambers, Dave Weckl, Calvin Rodgers, Will Kennedy, John Robert, Vinnie Colaiuta, Calvin "Coon" Napper, George "Spanky" McCurdy, Chris Coleman and his mentor Jeremy Haynes.
He already performed on albums by Paul Whitley (Come Groove With Me), Sam Hankins (Do That Thang), Marcus Anderson (Style Meets Substance) and David McLorren (Reesonz). His debut solo album is Life (2017).

Featured artists on his first project are saxophonist Marcus Anderson, guitarists Dan Jost, Darnell Taylor, Jonathan DuBose, Kevin Wilson, Rob Barcarrosa, bassists Reginald Jessup, Ashley Doe, Bernard Harris, keyboardists Bertron Curtis, Nile Hargrove, vocalists Marcus Cole, Tyra Scott and rap singer Aniya Williams among others.


The intro Jungle takes the gentle listener to the heart of Africa with a variety of percussive sounds, flute tones and chants. An attunement to the following Dreaming of You featuring Marcus Anderson on soprano sax in a dynamic tune which gives him ample opportunity to present his pristine performance.
Marcus and lead guitarist Darnell Taylor knock it out of the park on the title song, a powerful rock influenced piece, on which sax and guitar form a strong counterweight to the programmed rhythm. Danger Funk cracks and sizzles of electricity in excess. Demetrice Everett builds up a sound thunderstorm on his machine.
Mr. Percussion is rhythm on ecstasy. Bertron Curtis delivers furious syncopated salsa on piano peppered by Ashley Doe on bass. American gospel singer Marcus Cole is featured musician on Family Bond. In sync with saxophonist Marcus Anderson he creates a soulful hymn of praise of family togetherness.

My Love shines with a tight rhythm braid of saxophone and guitar. I'm Here captivates the listener with an esoteric approach of Anderson's sax and flute atmospherically underlined by singer Tyra Scott. Right Thang takes a sip of R & B and rock, rinses everything well and peps it up with Demetrice's beat.
On Fire bassist Bernard Harris, saxophonist Marcus Anderson and drummer Everett rise to the top of their craft finding the ultimate nucleus of sonic funk eruption. On Rainy Day Everett works together with keyboardist Nile Hargrove, who dominates the tune with his instrument, while Everett does his own thing on the drums.

The uplifting Get Up provides Everett with enough space to abandon the usual escorting function and makes the drums to the central piece of entertainment. The final tune Brothers Love is dedicated to Demetrice's brothers Ronald and Shaton. The Reggae influenced song featuring Marcus Anderson on flute meanders in Everett's virtuoso drum solo.
Drummer Demetrice Everett's album Life is nothing short of stunning. Highlighting his versatility and professional technique this debut shows that Demetrice is with his core concept on the right way.



Website

Buy the album in all stores

Album Information

Title: Life
Artist: Demetrice Everett
Year: 2017
Genre: Smooth Jazz
Label: Independent


Tracks:
1 Jungle (Intro) 1:23
2 Dreaming of You (feat. Marcus Anderson) 6:16
3 Life (feat. Darnell "Showcase" Taylor) 4:26
4 Danger Funk 4:05
5 Mr. Percussion (feat. Ashley "Aluv" Doe & Bertron Curtis) 4:38
6 Family Bond (feat. Marcus Cole) 7:39
7 My Love (feat. Dan Jost) 4:34
8 I'm Here (feat. Tyra Scott & Marcus Anderson) 4:11
9 Right Thang (feat. Jonathan DuBose) 5:06
10 Fire (feat. Bernard Harris) 3:48
11 Rainy Day (feat. Nile Hargrove & Kevin Wilson) 4:49
12 Get up (feat. Rob Barcarrosa) 4:24
13 Brothers Love (feat. Aniya Williams & Marcus Anderson) 6:54