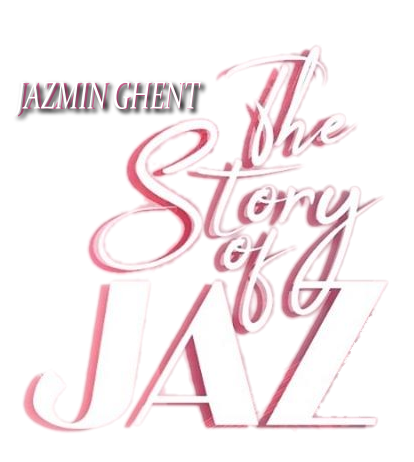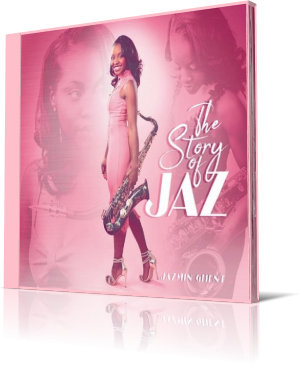 Florida based saxophonist Jazmin Ghent has already released three albums in her short career. After her debut album Boss (2015), her sophomore album Chocolate Sunshine (2016), she now releases The Story of Jaz (2018).
Jazmin is supported by prolific musicians such as James Lloyd, Philippe Saisse, Kim Scott and Jeff Lorber.
The starter Funk Junk presents well-known elements of the currently very popular funk, which are professionally lined with melodic horn arrangements. Keyboardist James Lloyd (Pieces of A Dream) includes a catchy bridge.
Heat is the first single of the album heavily rotating on American smooth jazz radio stations. Philippe Saisse on marimba and vibes and Kim Scott on flute let the song shine. Jazmin is obviously inspired by Elan Trotman's Caribbean style.
The Gospel infused Amends presents more brilliance of Jazmin's sax mastery. Jeff Lorber shows cool running on synth bass. Work Wit' It is a nice demonstration that Jazmin has completely inhaled the structure of smooth jazz sax composition integrating the overdub procedure.
Love Is, Jazmin's personal view and encyclopedia of love reveals her second talent as gifted vocalist. With Real World she rejoins Jeff Lorber, who anew conjures up on the keyboard. Self Love is the second vocal song which shows Jazmin's expressive and powerful voice.
Aretha Franklin has set new standards as a singer with (You Make Me Feel Like) A Natural Woman. It is understandable that Jazmin leaves it at her tribute with an interpretation on the saxophone which among us is flawless. Final track is Great Is Thy Faithfulness, a popular Christian hymn written by Thomas Chisholm (1866–1960) with music composed by William M. Runyan. Jazmin's rendition has a nice South African twist with which she follows Jonathan Butler.
Jazmin Ghent's The Story of Jaz is of astonishing complexity and maturity of a musical personality that has grown up in young years. The smooth jazz genre can be grateful for such talents.




Buy the album in all stores

Album Information

Title: The Story of Jaz
Artist: Jazmin Ghent
Year: 2018
Genre: Smooth Jazz
Label: Jazmin Ghent

1 Funk Junk (feat. James P Lloyd) 4:47
2 Heat (feat. Phillippe Saisse & Kim Scott) 4:21
3 Amends (feat. Jeff Lorber) 3:24
4 Work Wit' It 4:15
5 Love Is 4:01
6 Real World 4:52
7 Self Love 4:05
8 (You Make Me Feel Like) A Natural Woman 3:16
9 Great Is Thy Faithfulness 5:38