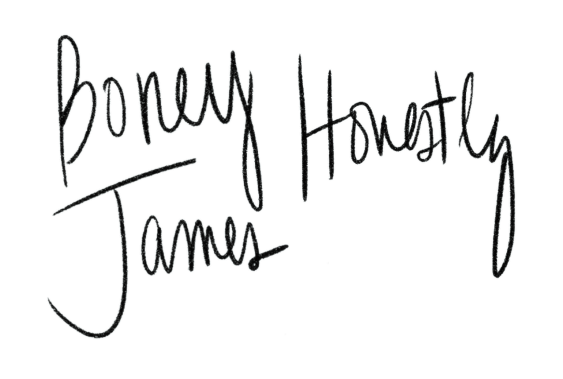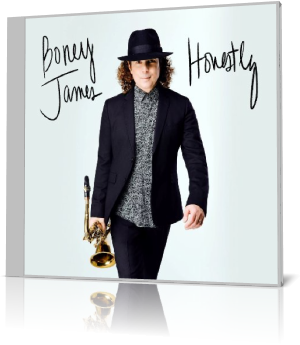 Boney James is called a superstar. After George Benson gave us the night and Fourplay touched the sky, a rare term for a smooth jazz instrumentalist. On September 1, 2017, Boney James will release his 16th album entitled Honestly.
The title describes Boney's approach to music: "The word Ďhonestlyí really reflects how I aspire to live my life and create my music". For Boney stands the captivating and entertaining effect of his music in the center of his consideration.
Boney performs all of the tenor and soprano saxophone parts on Honestly and contributes keyboards and drum programming to several of the tracks. According to the press information vocalists Avery*Sunshine (on the title track) and Eric Roberson (on If I Canít Hold You) are exclusively mentioned on his new album.
With undeniable passion and fresh optimism Boney starts the album with the aptly title Kicks. A lively composition of soprano sax and drums. Tick Tock delves into the landscape of funk with the bass as forerunner and a great range of horn support but always keeping the flavorful sax in sight.
On the Prowl takes a special singing, because it miraculously integrates elements of hip hop into the melody, which contribute to the increase of the dynamics. When you manage to merge flow and emotions to an umbilical connection, then you can observe the grow of magic like on Low and Slow. Honestly presents the outstanding and exceptional R&B singer Avery*Sunshine, a vocalist of an incomparable emotional profundity.
We Came To Party pulls you right into the mix of funk with heavy bass and beat. Speak Easy shines with a sonic horn arrangement and a sparkling Rhodes accompaniment fitting superbly to Boney's sensible sax interpretation. Skylark is an American popular song with lyrics by Johnny Mercer and music by Hoagy Carmichael, released in 1941. A melodic highlight standing the test of time.
If I Canít Hold You features GRAMMY nominated singer Eric Roberson, widely regarded as the "King Of Independent Soul/R&B". The song is fueled by strong elements of R&B. Up All Night is the perfect final song with a hooking melody, groovy rhythm and a stunning horn arrangement. It couldn't be better!
Boney James is definitely a crowd-puller, a major magnet for the audience. When you listen to Honestly, you know the reason. His music has that certain something, which stands out from his competitors.




Buy the album in all stores

Album Information

Title: Honestly
Artist: Boney James
Year: 2017
Genre: Smooth Jazz
Label: Concord Music Group


1. Kicks
2. Tick Tock
3. On the Prowl
4. Low and Slow
5. Honestly (feat. Avery*Sunshine)
6. We Came To Party
7. Speak Easy
8. Skylark
9. If I Canít Hold You (feat. Eric Roberson)
10. Up All Night

Reviews: