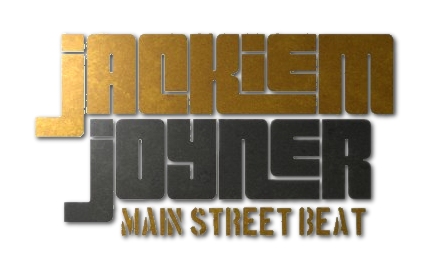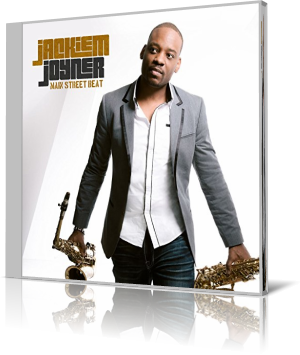 After Baby Soul (2007), Lilí Man Soul (2008), Jackiem Joyner (2010), Church Boy (2012) and Evolve (2014) it would simply be an understatement, to describe saxophonist Jackiem Joyner as someone still in development. Jackiem Joyner has gained cult status and Main Street Beat (2017) is the exclamation point behind this statement.
The new album features besides the Yamaha performing artist Jackiem Joyner a dream cast of musicians like Timothy Bailey Jr. (multi instruments), Kyle Bolden and Darryl Williams (bass), Dee-Cole-Laing, Nikolai Egarov and Britt Frappier (trombone), Nick Colionne, Michael "Big Mike" Hart Jr., Steve Oliver, Gabe Roland and Carnell Harnell (guitar), and Raymond Johnson (tenor saxophone).
The center of a town, of urban activities and cultural diversity is often called Main Street. This song embraces the ease and grace with which city life can be approached and brings all into the musical focus of Jackiem's saxophone.
The monotonous pounding of the machines, the sound of Motor City, coming from the factories that was the image of the Detroit. Back To Motown inhales the spirit of the legendary record firm and all what made the music of the 60's so great. Canít Stop The Feeling sniffs a little bit of Justin Timberlake's multi awarded song for the movie Troll, transferring the pop hit to the smooth jazz world.
Trinity dedicated to Jackiem's first child approaches a gospel like attitude. It's a divine moment of happiness, when a beloved person smiles. When You Smile is an ode to this person and celebrates empathy and love. You will certainly ask, what connection Jackiem has to the Southside Boulevard in Jackson, Florida. Perhaps a music venue or a musical instrument shop. The song is anyway very dynamic and full of energy.
That Good Thing comes with a catchy slow beat on which Jackiem romanticizes on his soprano sax. Second cover of this album is a rendition of Bruno Mars popular hit Treasure. The secret of his success is to perfectly copy the sound of the 80's, the high time of Brothers Johnson or Earth, Wind and Fire. The sound is so infectious, that the song got an honorable place on this album.
Radio programmers, if you need a good song for your next hour, take Addicted. This song has everything to let you feel a deep relaxation and serenity. Donít Make Her Wait serves a hip hop beat for the clubbers which sorry to say distracts from the beautiful melody.
In the last days I have often seen old clips of James Brown on Facebook. A musical genius, who has determined the time-spirit of music far beyond his generation. Get Down Street is Jackiem's personal tribute to the grandmaster of soul and funk.
When we talk about music albums the phrase gold status is generally used in connection with the sales number of an album. I prefer the use of this term to assess the artistic quality of this record. Jackiem Joyner's Main Street Beat is creative, real, and organic as smooth jazz should be.




Biography

Website


Buy the album in all stores

Album Information

Title: Church Boy
Artist: Jackiem Joyner
Year: 2017
Length: 0:52:17
Genre: Smooth Jazz
Label: Mack Avenue Records

Tracks:

1. Main Street 4:33
2. Back To Motown 4:33
3. Canít Stop The Feeling 4:14
4. Trinity 4:13
5. When You Smile 4:01
6. Southside Boulevard 4:04
7. That Good Thing 3:38
8. Treasure 3:36
9. Addicted 4:08
10. Donít Make Her Wait 3:39
11. Get Down Street 5:00



Further reviews: