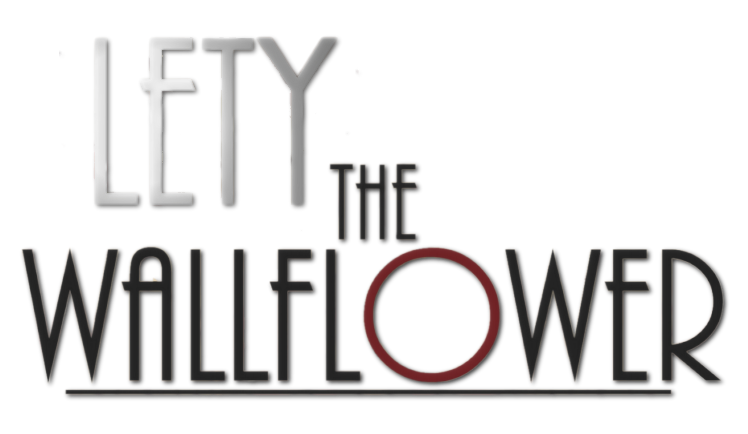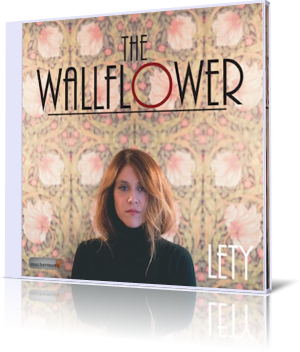 Vocalist Eva Leticia Padilla aka Lety is haling from New York, where she received the degree "Bachelor of Fine Arts" at the New School of Jazz and Contemporary Music. Now she lives in Stuttgart, Germany, while her artistic activities expand worldwide.
The Wallflower (2017) is her debut album. All songs are her creations with the support of Nikolai Banke, Tino Derado, and Dany Labana. Personnel are William Lecomte (piano), Leonie Hefele, Jens Loh ( bass), Jo Ambros, Christoph Neuhaus (guitar), Antoine Fillion and Fulgencio Medina (drums).
Her songs tell of personal experiences, love, family, friendship, lying, fighting in life and dealing with it. And with every song she reveals a part of her strong personality.
With the starting song Therapy she explains how she manages the processing of personal misfortune through creative work. Her clear, powerful and velvety voice perfectly fits with the accompanying musicians. On The Blues she deals with the subject of money shortage with a critical but also an ironic undertone. A problem that affects many of us.
Beauty of September paints a colorful picture of the season, the time when butterflies are lying down the wings and leaves are touching ground. Emotional vibrations between the lost of the sunny summer and the welcome of the fall with its own charm. With Pick a Fight she puts her combative nature into the foreground. A song with a cabaret-like style.
If This Is For real describes a someone, an important support of her life, her lion and tower. A song about a Dandelion? Lety makes it possible and it's a scat song. I'm not sure if it's really about a flower or whether the flower is the symbol of a personification.
On Big River of Dreams Lety intermingles elements of Spanish rap with her own vocal criticism of life. With Gypsy Girl Lety glorifies the life of a member of the traveling people, adventurous, unsteady and restless.
Tarantino Dilemma dives into a smoky bar atmosphere. The Best Part of Christmas as final song is a jolly but surprisingly authentic finish. A jazzy swinging with a personal touch.
Laty is blessed with an impressing and distinctive voice and surrounded by professional musicians, producing an intimate sound frame for The Wallflower, authentic to the smallest detail.




Buy the album in all stores

Album Information

Title: The Wallflower
Artist: Lety
Year: 2017
Genre: Smooth Jazz
Label: mochermusic


1 Therapy 4:29
2 The Blues 3:34
3 Beauty of September 6:01
4 Pick a Fight 3:40
5 If This Is For real 5:25
6 Dandelion 4:16
7 Big River of Dreams 4:49
8 Gypsy Girl 4:46
9 Tarantino Dilemma 5:13
10 The Best Part of Christmas 3:09

Total playing time 45:26